A few days ago, a clip of media personality, Toke Makinwa saying that every woman should own at least one sex toy went viral on social media, and a lot of men were legitimately distraught by the idea.
The debate it spawned revealed just how little people (read: men) seem to know about the usefulness of sex toys. So, we asked seven Nigerians to share the kind of sex toys they use and why they love them so much.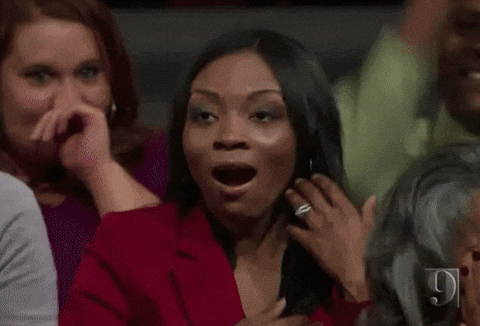 Sophia, 25/Female/Straight
I use Tracy's Dog — it has a clit stimulator and a vibrator. I've only used the vibrator once because it does absolutely nothing for me. The clit stimulator, on the other hand, is absolutely amazing.
I've been using it for 6 months now, and I don't regret it. Having an orgasm when I sleep with a man is a very rare occurrence. With Tracy's Dog, I'm guaranteed an orgasm every single time.
Linda, 32/Female/Bisexual
I've been using sex toys for roughly 10 years now, and I'm still yet to find one that I don't like. I'm a big fan of insertion, so anything that allows me to do that, as well as G-spot/wall stimulation and clit action is a win for me.
At first, sex toys were just a way for me to get to know my body. I realised that I only liked sex half of the time, and the times I didn't like it, I didn't know how to make it better. So I wanted to figure out what I liked.
Then it was for stress relief for a bit, and now it's just enjoyment. People take baths for self-care, I masturbate. Even when I'm having regular sex, I love having moments to myself where I'm in charge of my own pleasure.
Tobi, 25/Male/Straight
I'm not sure if all of these qualify as sex toys, but I have a paddle, a whip, handcuffs, Tracy's Dog, blindfolds and nipple clamps. I've been using them on my partners for about 4 years.
I use them because women like them and they do things I can't — some can vibrate up to 100 times a minute. Honestly, if there's something that can make sex more pleasurable for my partner, why wouldn't I do it?
Faith, 28/Female/Pansexual
I think I've been using sex toys for about 6 years now. The first one I ever got was a basic vibrator, and now I use dildos, butt plugs, nipple clamps, anal beads, gag balls and a bullet.
I mostly use dildos on other people, like women who prefer penetrative lesbian sex. When I masturbate, depending on my mood, I either use a butt plug and vibrating dildo combo or my bullet for clitoral orgasms.
I can't really compare regular sex and sex with toys because it really depends on my mood. That being said, I need the option to be available because toys make things way more fun.
Mary, 29/Female/Straight
I got my first dildo 3 years ago because I was single and missed having orgasms. Right now, I'm in a long-distance relationship, so I got a toy that my partner can control with his phone from wherever he is.
I also have a few other toys, but I can't really remember their names right now. To be honest, I just get whatever looks cool and could potentially spice up my sex life, alone or with my partner.
Tolani 27/Female/Fluid
I use a bullet — it's kind of like a vibrator on steroids. I've been using it for about a year and a half because it makes sex so much more intense. It amplifies the feeling by a lot.
So I, unfortunately, can't use sex toys on myself. It just doesn't quite work. After a few seconds, I kinda start to feel stupid. Like, I know this is me controlling it. But with a partner, it's absolutely insane.
Raymond, 30/Male/Straight
I currently have 3 toys and I just ordered 2 more. I have the rabbit, a bullet and an anal massager. I have been using them on my partners for almost 2 years now.
I started using toys because I used to get finger cramps. Then I figured that if they do a great job at giving this women pleasure, then it's a win-win. I also ordered a butt plug to try on myself, but it was bigger than I expected.
Anyway, with the rabbit and the bullet, my sex life has been infinitely better. Toys can do more than any dick could ever dream of pulling off, and if more people opened their minds to it, they'd be truly amazed.
---
If you would like to read more Sex Life stories, you can click right here.