People move on from relationships in many different ways. Some people move on in less dramatic ways and some move on in more dramatic ways than others, in hopes to make their ex-partner feel hurt too. The people in this article chose the more dramatic ways to move on. They talk about the most dramatic things they did after a breakup.
Jojo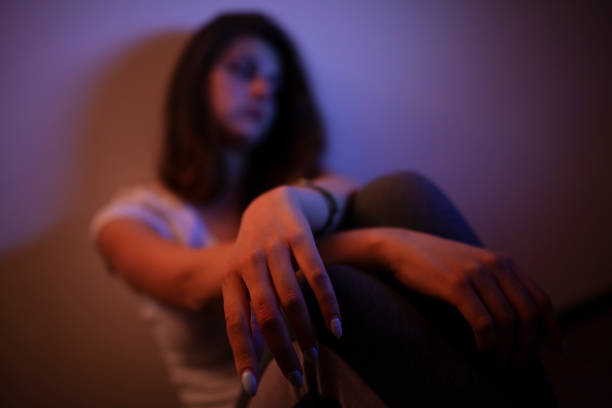 I burnt his clothes. He left more than half of his stuff at my place and he didn't think they were worth coming back for and that pissed me off. My reaction was to burn his clothes with me in the room. I think I hoped I'd pass out from the smoke or something. I just sat there in my smoky room and watched them burn.
We dated for 15 months before we broke up.
Femi
I was neither the heart breaker nor the heartbroken, but I was an active participant in the dramatic reaction to the heartbreak. I, however, got permission from heartbroken to share this. This event happened in 2001.
My friend got heartbroken by his girlfriend who was in a class higher than his at the time. After the breakup, he took me and two other guys to her room in the school hostel. He drove us in a minibus. We emptied her room. Each of us left her room with a different item. Imagine four big men going into the female hostel and coming out with one item after another. We took a small CD player, bookshelf, mattress, a few shoes (which of course had been worn) and the linoleum carpet which came off last and even the foam underlay. It was a complete rout. The only thing left in her room were her books and clothes and her small camp gas cooker.
All of this happened because he found out she had another boyfriend. When she was asked to pick between him and her other boyfriend, she chose the other boyfriend. She married the other boyfriend, who turned out to be the better choice.
Many years after the incident and my friends and I still laugh about how silly and dramatic the breakup was.
Tunde
I found out she was dating me and juggling a few other people while accusing me of cheating. The discovery made me decide to sleep with the girls she had accused me of flirting with. By the time I had slept with 4 out of the 6 women she accused me of flirting with, I realized I had done enough. She found about it from her friends, and although she was married already, the news still got her very upset. Her anger left like a shot of adrenaline in my soul. I do not think my reaction to the breakup was extremely dramatic.
Ella
I met a guy named John on Facebook in 2016, but I was dating someone at the time. John and I didn't get to meet ourselves that that year because he was in the east and I was living in Lagos. We still had not met when we started dating in May 2017. I had fallen so in love with him and I was sure he was in love with me too because I was already dreaming of spending forever with him.
In 2017, I applied to uni, but I didn't get in. John got me a form to attend the university he was and I got in. My admission finally came through in 2018 and I could finally meet him to being our love story. The love story wasn't as blissful as I expected because just 3months after I got into the University we were already broken up.
I was so shattered. We already had sex and I still held on to the fact that he was my first sexual partner. I was sure I was going to spend forever with him. The madness and obsession started after we broke up. I felt shattered and broken because of how much I tried – I could not imagine not being with him.
The first step was stalking him all over social media looking for ways to get to him. We chatted a few times, but that wasn't enough for me. I knew what I was doing to myself wasn't healthy and I needed to move on so I started seeing other people, but I was still miserable. The stalking went on for a little over a year before I stopped.
I eventually met another guy on Facebook who looked a lot like him. We started talking and we eventually got together. I did all of this to make my ex-boyfriend jealous and I guess it worked because my ex tried getting back with me. He didn't have good reasons for wanting to come back, he just wanted to have sex with me.