When I hear the name Tunde Kelani, I immediately think 'visionary.' The filmmaker, director, photographer, cinematographer and producer is nothing short of extraordinary.
He clearly strives hard to promote Nigeria's under-appreciated cultural heritage through his movies and plays, and these 7 films from the legend show him working at the peak of his range:
1. Saworoide (1999)
Saworoide follows the story of Lapite, the King-elect of Jogbo, who has decided to enrich himself upon ascending the throne. He eliminates all those who oppose him through any means necessary.
You can and should watch this for free, here.
2. Maami (2011)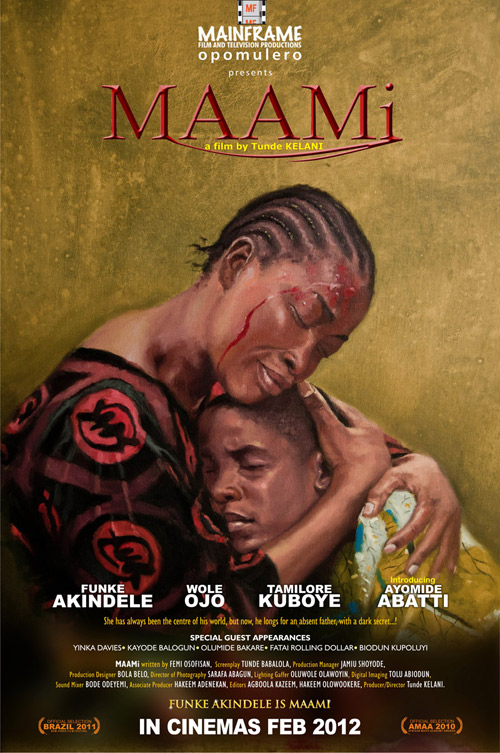 Maami follows the story of a single mother and her young son living in poverty. Although her big heart, enterprising spirit and brave soul, make her the center of her son's world, everything changes when he begins to long for the father he has never known. It features a magnetic performance from Funke Akindele.
You can and should watch this for free, here.
3. O Le Ku (1997)
O Le Ku follows the story of Ajani, a final year student of the University of Ibadan as he is pressured by his mother to pick a life partner between his girlfriend Asake, the beautiful Lola he just met, and Sade, a childhood acquaintance that just came back into his life..
4. The Narrow Path (2006)
The Narrow Path follows the story of Awero as she chooses between various suitors; then a terrible experience, expectations from her family, and a dated culture turn her wedding night into a nightmare.
5. Thunderbolt (2001)
Thunderbolt follows the story of Ngozi and Yinka who meet and fall in love during their National Youth Service. Their eventual marriage, against folk wisdom soon develops countless problems fueled by horrible rumors.
6. Arugba (2010)
Arugba follows the ornate romance between the Arugba – the virgin who carries the sacrificial calabash into the river during the Osun Osogbo festival – and a young dancer intent on winning her heart.
7. The Campus Queen (2004)
The Campus Queen follows the story of the beautiful and daring Banke as she embarks on an adventure with the Military Governor who is completely infatuated with her.
---
You can visit tundekelani.tv to see more of his exceptional productions for free. Please, don't forget to share with your friends and followers.