African authors have been in their bags with a lot of books that have been written and published in recent years. In fact, many of these books are great enough to be adapted into films, and I need the top guys to get to work before I open my eyes and count to three.
These are some books that'd make for perfect TV adaptations.
1. The Girl With The Louding Voice – Abi Dare
Adunni wants an education and a life totally different from the one she has, but her father isn't having it. In fact, he thinks education is evil. She leaves her home, makes her way to the city, and lives in terrible conditions, until one day,  her life changes in the most unexpected way. Please, the people need a film. 
2. His Only Wife – Peace Adzo Medie
A cheating man isn't a rarity in the world, but in Elikem Ganyo's case, he's only cheating because his mother is making him. He's already married to the woman he loves, but his mother doesn't like her because she wanted to have the power to control his wife. His mother picked out a wife for him, married her in the village and sent her to Accra to live with him. Now he's torn between two very beautiful women who love him. Yes, we know it's giving Telemundo, which is why it needs to be made into a film or TV series. 
3. The Secret Lives Of Baba Segi's Wives – Lola Shoneyin
Baba Segi's household quickly becomes a spin-off of Fuji House Of Commotion when he marries Bolanle.  He really thought he could marry a new, educated wife and his three other wives won't show her pepper? Anyway, Bolanle's arrival makes Baba Segi realise he's been shooting blanks. None of the children in his household are biologically his. Also, Mama Segi is probably queer, she just never explored her sexuality. 
4. My Sister The Serial Killer – Oyinkan Braithwaite
Nneka the pretty serpent has nothing on the babe in this book, and besides, Nneka needs some competition for the best killer. I support women's rights and women's wrongs, which is why I want to see this book made into a movie. Ayoola likes to kill her boyfriends because they're annoying. One thing she'll always have is her little sisters, Korede's support. One time for female villains. 
5. Stay With Me – Ayobami Adebayo
One moment, you're living with your husband of four years, the next, someone has brought a new wife for him because you're yet to have any kids. How far is Yejide willing to go to get pregnant and fight for her rightful spot in her husband's house?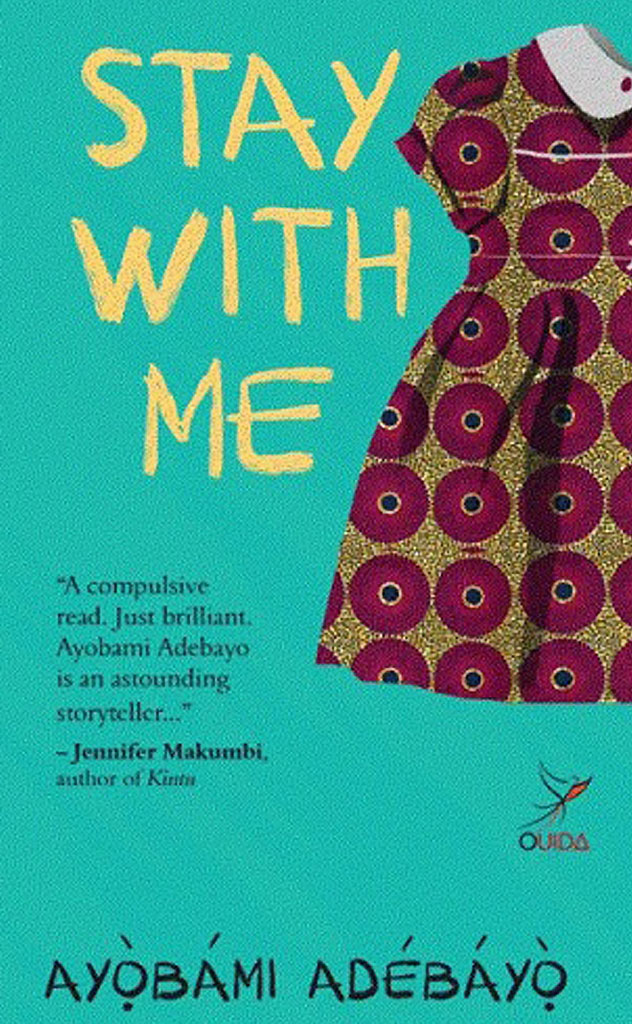 6. Nearly All The Men In Lagos Are Mad – Damilare Kuku
If someone said, "All the people in Lagos are kind of mad", it won't be a far fetched statement. Anyway, nearly all the men in Lagos are actually mad, because why would anyone keep getting married to different women in a bid to use them to make his life better. He even used one of the women to secure American citizenship.  Sounds like a smart person to me, but he's still mad. 
7. A Broken People's Playlist – Chimeka Garricks
Getting killed by a homophobic police officer for a crime you didn't commit, only for the police officer to also be a closeted queer person sounds crazy right? It's heavy and extremely unfair and touches on the violence queer people face in Nigeria. This book also explores love and loss. Please, we're begging for a limited series. 
HBO and co, we've already given you the material, it's time for you to get to work.