Once upon a time, I recapped an insane Christian book that claimed the devil created football as a tool to destroy humanity. The article's popularity made me turn my recaps into a weekly series named "So You Don't Have To", where I find batshit crazy pieces of media (books, movies, etc) and recap them for your pleasure.
Today, I'll be recapping the conspiracy theory titled, "WITCHCRAFT, DARK MUSIC & THE IDOLATRY OF BEYONCÉ" by Delphine Okobah.
Look at the queen serving Baphomet realness.
So, Beyoncé's highly anticipated visual album, Black Is King, is finally out. In it, she reimagines the story of The Lion King using music, dance, poetry, woven in beautiful African imagery and culture. This is exactly how I knew that as soon as the musical film was released, conspiracy theorists would be on it like white on rice.
And I was right.
Not long after I tweeted that, someone sent me a post on Instagram containing an insane conspiracy theory about Beyoncé made by a woman named Delphine Okobah. The Delphinator's (that's what she calls herself) bio says that her account is dedicated to "amplifying stories that save." After reading all TEN SLIDES, I figured this was something y'all needed to see.
The idea of someone sitting down to design this cover using the silhouette of the stereotypical depiction of a witch cracks me up so bad. All I can imagine when I look at this is Beyoncé flying her broomstick to the set of Black Is King every day in a cloak, mini-dress, 3-inch heels, and the sorting hat from Harry Potter on her head.
Sounding like the opening narration of a dystopian movie, Delphine starts with the claim that there has been an increase in demon activity recently. According to her, the line between both realms have been blurred (I think Robin Thicke predicted this) and everyone's going to have to pick a side because a war is coming and "casual Christians will become casualties." That last line made my mind go: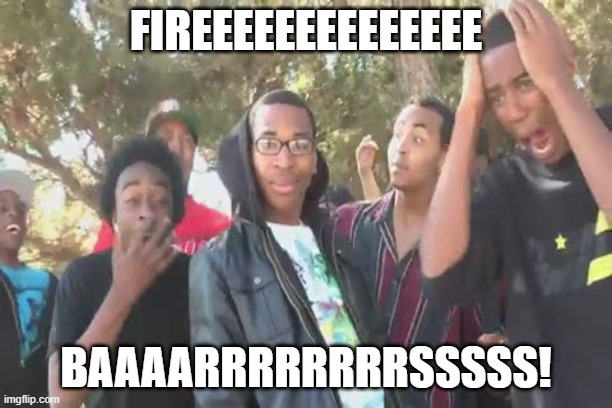 When are we getting the rap album, Delphine??!
She says that witchcraft is becoming more mainstream, citing the witches who came out in support of the Black Lives Matter movement and the Nigerian women who sell/use the popular love charm, Kayan Mata, as proof. There's also something about the gentrification of witchcraft.
She finally gets to the matter of interest by calling Beyoncé the queen of witchcraft in music. She claims that Beyoncé has been trying to let people know – using her music – that she's about that witch life but people have refused to hear word. Delphine presents the poem, Denial, from Beyoncé's 2016 album, Lemonade, as an example.
"How does one levitate downwards?" – Delphine
"She did all that to meet Satan!" – Delphine
"She thinks the bible and everything it stands for is trash!" – Delphine
She brings up lyrics from Beyoncé's 2020 single, Black Parade, as another example.
"This aunty is telling you people where she gets her powers from but a lot of you are just excited that she's making references to Africa!" – Delphine
"THIS IS A COMMON WITCHCRAFT RITUAL USED TO PROGRAM INTENTIONS INTO GEMSTONES!!! " – Delphine
She alleges that the reason the Beyhive stans her so hard is because she has used juju on them. She also says that Beyoncé has been guest-starring in her dreams for the past 2 years.
RECOMMENDED: How BBNaija Is Preparing Nigerians For The Coming Of The Antichrist
There's this:
I'd never heard of this so I went a-googling and it turns out that it's true!
I'm a Beyist now.
Delphine claims that Black Is King has been released with a dark potent spell that will put a heavy veil on the hearts of young people everywhere. Why? Because contrary to popular belief, Beyoncé does not have our best interests at heart. She says that the supposed aim of the visual album – to celebrate black ancestry and African tradition using a modern twist and universal language – is a fucking lie because:
"With music generally, protect your entry gates (ears) and guard your heart!" – Delphine
Delphine's final message is this:
"Stop worshipping stars (celebrities) and worship the STAR (Jesus) who birthed the other stars!" – Delphine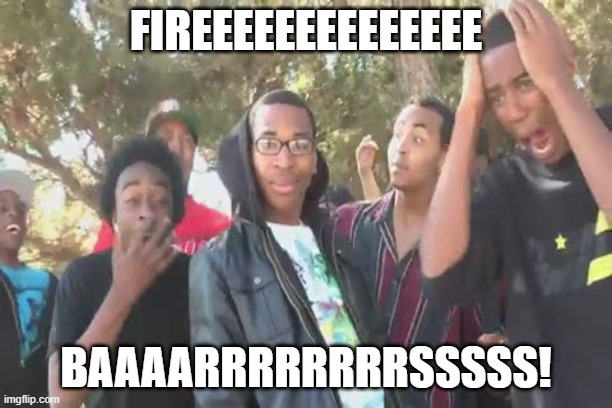 Till next week, y'all.
RECOMMENDED: How BBNaija Is Preparing Nigerians For The Coming Of The Antichrist