Once upon a time, I recapped an insane Christian book that claimed the devil created football as a tool to destroy humanity. The article's popularity made me turn my recaps into a weekly series named "So You Don't Have To", where I find batshit crazy pieces of media (books, movies, etc) and recap them for your pleasure.
Today, I will be recapping the music video for Peter Okoye's song, "Look Into My Eyes."
If you're wondering he's serving Nneka the Pretty Serpent with his eyes, keep reading. You're in for a treat.
Peter Okoye — who now hilariously goes by Mr P — is one half of the defunct music duo P-Square. He and his identical twin brother, Paul, burst onto the scene in 2003 and ran things (things didn't run them) until 2017 when they had a fight and went their separate ways. In 2018, Peter released the video for a song titled "Look Into My Eyes," proving his determination to carry on the family tradition of violently ripping off Michael Jackson.
The video starts with the following message:
If this seems familiar, it's because it's a slightly altered version of the message that's displayed before the music video for Michael Jackson's "Thriller."
Peter and a group of backup dancers are shown standing in the middle of nowhere dressed in masks like discount Mortal Kombat characters.
They suddenly jump in the air with varying energy levels…
…and the title card flashes onscreen in the same font as the title card for the "Thriller" music video.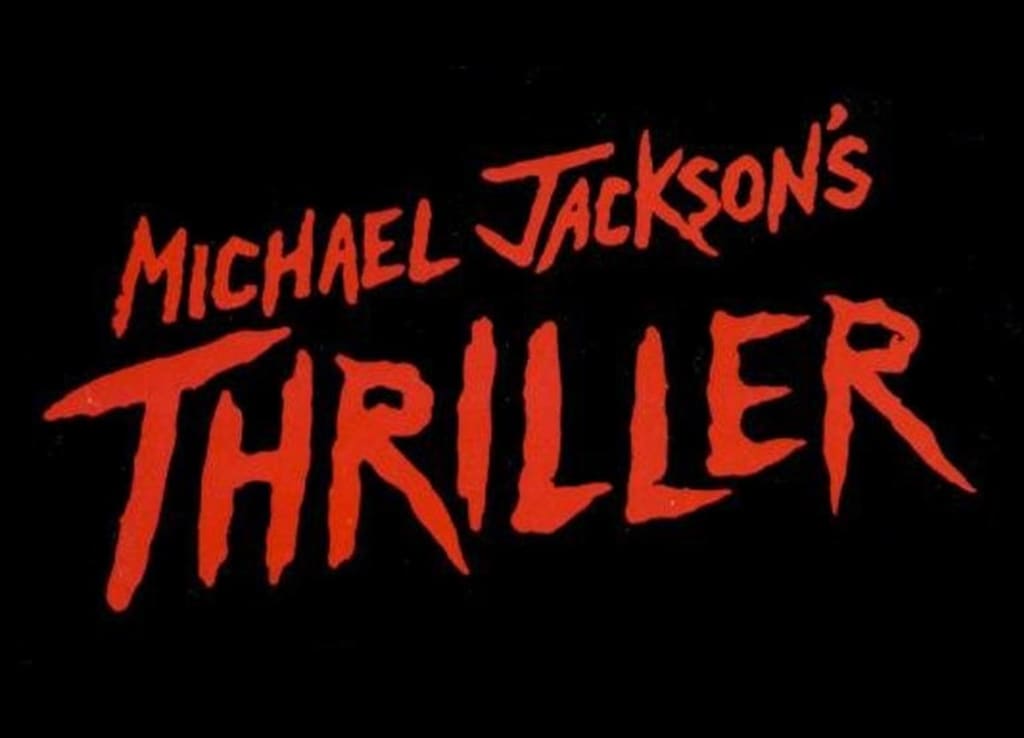 At this point, I'd prepared myself for a shot-for-shot remake.
The song starts and the video cuts to a white mansion with an insane number of water fountains all over the compound. The house looks super familiar so I pause the video to remember where I've seen it before. After a few seconds, it comes to me. It's the same house that the extravagant all-white party in "Living In Bondage 2" takes place. Check it:
If you think I'm yarning nonsense, go watch LIB 2 on Netflix and skip to the 40th-minute mark.
We're introduced to the occupants of the house; Nollywood actor, Mike Ezuruonye, and his girlfriend, whose real name I don't know because I couldn't find it. She's packing his clothes into a box because he's going on a trip.
As Mike Ezuruonye and Baby Oku (that's what I'm calling her from now on) are smooching over a half-packed box, Peter and his backup dancers show up at the house, and the gate just kinda opens by itself for them. This makes me feel bad for Mike Ezuruonye and Baby Oku because you just know they spent a shit ton of money on security for their mansion only to end up getting murdered by extras from the third "The Purge" movie.
They walk around the compound REALLY SLOWLY while peter sings the first verse. It's at this point that I realise that the song has nothing to do with the video. Here's the first verse and the chorus:
While Peter and the backup dancers are sightseeing around the compound, Mike Ezuruonye and Baby Oku finish packing and head downstairs. Mike Ezuruonye gets into the car, bids farewell to Baby Oku, and is driven off (through them) but somehow doesn't see Peter and his backup dancers.
Peter and his backup dancers see that Baby Oku is home alone and they perform some Michael Jackson choreography in celebration.
They go into the house and head upstairs to where Baby Oku is. Then they're suddenly outside again because it's time for yet another dance break.
The Jackson family needs to sue at the point cause chile…
Baby Oku is on the phone with Mike Ezuruonye and is attempting to send him a sexy selfie when she notices Peter and the backup dancers for the first time.
Baby Oku tells Mike Ezuruonye to hurry back home because there are murderous backup dancers in the house, so he's like:
Like every character in every horror movie ever, Baby Oku trips over her own feet and falls over. She gets up and locks herself in her big-ass closet thinking she's safe but then Peter and the backup dancers teleport into the room. And it's like, where has this ability been this entire time? Why did they spend all that time walking into the compound and into the house?
Anyway, Peter and his backup dancers reach to grab Baby Oku when it's revealed that all this has been the nightmare of some random girl.
We find out that the girl is Peter's girlfriend (lol wot??) and she says, "I JUST SAW YOUR EX-GIRLFRIENDS IN MY DREAM!" He assures her that it's just a dream and he hugs her. Then this happens:
And the video ends, but not before we're threatened with text on the screen that says, "To be continued."
I just know Michael Jackson is stressed as hell wherever he is.