Kermit The Frog revealed that he was in a new relationship yesterday, and we were all heartbroken. Sure we knew that he and Miss Piggy broke up earlier this year, but somewhere in our hearts, we were still hoping for a reconciliation.
But sadly, that's not to be. Kermit has moved on. So let's take a look at our Kermit's love story over the years:
Kermit first met Miss Piggy in 1976.
They appeared together in The Muppet Show's pilot episode — and the rest, as they say, is history.
There were 6 Wedding attempts by Miss Piggy, two in 1978 and 1984.
But Kermit never committed. But Piggy carried around a marriage license in her purse, just in case.
Miss Piggy however managed to get an engagement from Kermit in 1979.
A really long one. Miss Piggy really tried to get married.
They were were never married, but were considered the Strongest Hollywood power couple.
Not even Will Smith and Jada were this strong.
And even though Miss Piggy was Abusive and Slightly Crazy.
this is the woman you feel sorry for? pic.twitter.com/NeUQ8bdugb

— Mousey Tongue (@Felonious_munk) September 1, 2015
We know she did it out of love.
And she might have cheated on Kermit.
The rumors are unconfirmed.
They still went on with planning their wedding.
In 2011, The couple had widely publicized problems: Miss Piggy was working as a fashion editor for Vogue in Paris, while Kermit was living in Los Angeles.
But they came through for each other in the end, and stayed together.
And in 2014, their wedding plans were in high gear.
Even though Kermit was still a little marriage-shy.
Imagine our surprise when in early 2015, the two announced their break up.
Was the pressure to commit too much for Kermit?
Kermit made the announcement via twitter and our hearts were broken.
Here is the official statement from @RealMissPiggy and myself regarding our relationship: pic.twitter.com/uHCSsokqWR

— Kermit the Frog (@KermitTheFrog) August 4, 2015
A joint statement. Cute till the end.
But yesterday, Kermit was photographed with a new hoe girl: Denise.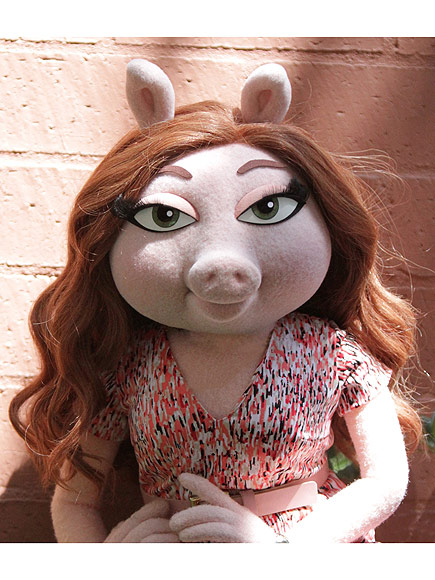 Look at those eyes. Kermit didn't stand a chance.
Denise is a marketing executive at ABC Networks and was reportedly Miss Piggy's friend.
They were friends, guys!
It's not a rumor. Sources have confirmed that Kermit is really dating Denise.
Adekermit. Smh!
But Kermit is not the only one who has moved on. Miss Piggy has too. To LIAM HEMSWORTH!!!!
#Winning! Miss Piggy definitely traded up!
Was Kermit stepping out on Miss Piggy?
same dress….Kermit was creeping with her THAT night. pic.twitter.com/lLrOLY8Xle

— Mousey Tongue (@Felonious_munk) September 1, 2015
We are certainly sad about these developments, but Kermit declared at the Television Critics Association press tour yesterday that they would continue to work together because they are both adults and professionals.
Miss Piggy fired back: "One of us is certainly professional."
If they're still going to work together in such close quarters, we hoping these crazy lovers find a way to work it out.
The show must go on.