If you're on Twitter, you're no stranger to the Twitter handle, @Chuzzus. As you know, Nigerian Twitter is an institution on its own. And Chuzzus is currently one of its overlords.
Chuzzus rose to Twitter fame by using his own face as memes to accompany his hilarious tweets.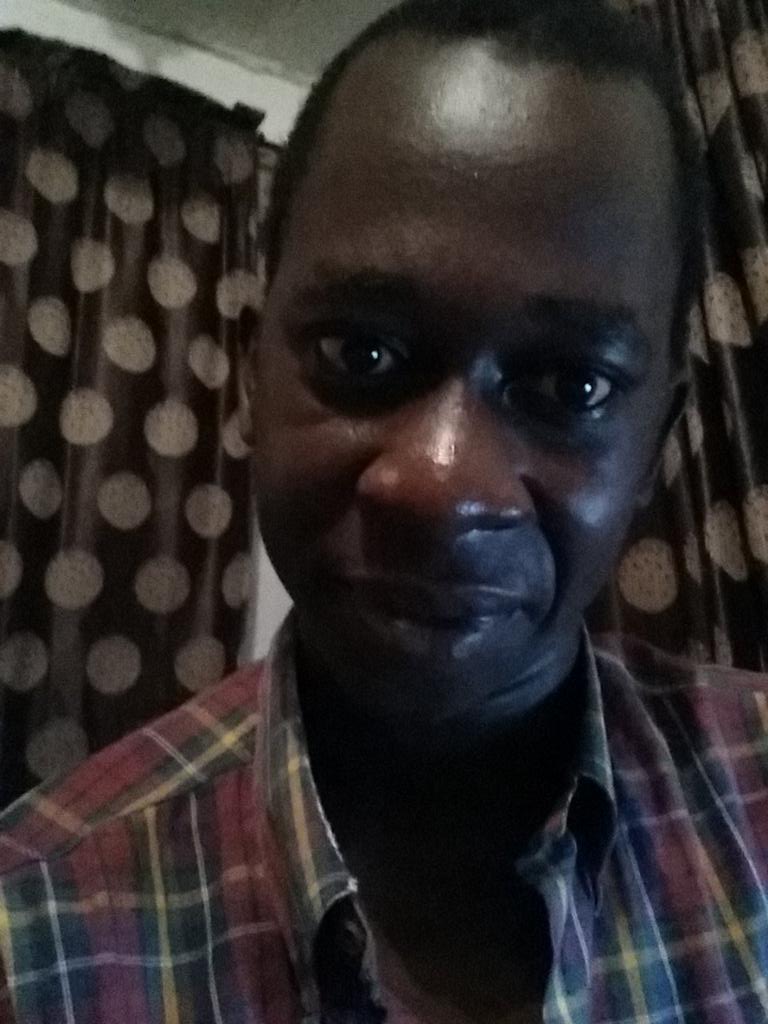 He even reached across the boundaries of Nigerian Twitter when he had a conversation with THE Solange Knowles.
Anyone know who designed this? pic.twitter.com/fKkAtbakFm

— solange knowles (@solangeknowles) August 12, 2015
@solangeknowles it's me b. I just gathered my sister's wardrobe to make it now. pic.twitter.com/sxvgJa3BLT

— ⠀⠀⠀⠀⠀⠀⠀⠀⠀⠀⠀ ⠀⠀⠀ (@chuzzus) August 12, 2015
❤️???? u wore it best! https://t.co/hYU05w7tbe

— solange knowles (@solangeknowles) August 13, 2015
But asides all of that, what really impresses about Chuzzus is his knack for turning things around for himself e.g turning his hilarious memes into Chuzzus Tee Shirts.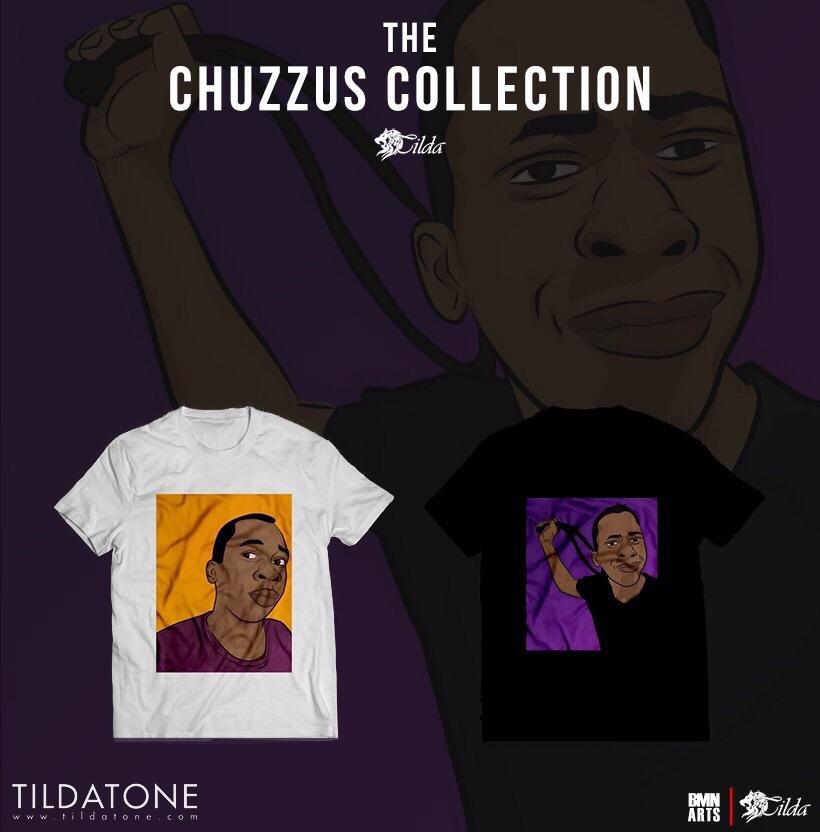 If that's not winning, I really don't know what is. Now, if Chuzzus tweets a full stop, we will retweet because that full stop will make us laugh. So, here are 13 times he totally won the twitter game:
1. When he perfectly 'Nigerianized' this picture of Kanye, Jay Z and J Cole.
African Mum: KANYECHUKWU, JAYEKENE J.COLEBUBECHUKWU. WHO STOOK THE N300 I KEPT IN MY PURSE FOR YOUR SUNDAY OFFERING pic.twitter.com/AAWLGvPDYc

— ⠀⠀⠀⠀⠀⠀⠀⠀⠀⠀⠀ ⠀⠀⠀ (@chuzzus) March 30, 2015
2. When he summed up how we all feel about blasphemy.
When rain is falling then you say "this Rain is a son of a Bitch!" then you remember dat God is the owner/Dad of Rain pic.twitter.com/XfXoEcUTsg

— ⠀⠀⠀⠀⠀⠀⠀⠀⠀⠀⠀ ⠀⠀⠀ (@chuzzus) June 19, 2015
3. This flawless #Iwasinmyhouseandtrailercametojamme.
— ⠀⠀⠀⠀⠀⠀⠀⠀⠀⠀⠀ ⠀⠀⠀ (@chuzzus) July 20, 2015
4. When he correctly advocated for 'ugly' boys everywhere.
Plix forgive us. "@jvweeeziana: ugly people annoy me, the people that are fine do they have two heads?" pic.twitter.com/Fd9LMmd5rD

— ⠀⠀⠀⠀⠀⠀⠀⠀⠀⠀⠀ ⠀⠀⠀ (@chuzzus) June 10, 2015
5. When he captured all our feelings when Wale Gates tweeted about the Oshiomole wedding.
— ⠀⠀⠀⠀⠀⠀⠀⠀⠀⠀⠀ ⠀⠀⠀ (@chuzzus) May 15, 2015
6. And captured Nigeria's employment problem in one tweet.
when you need job experience to get the job but you need a job to get the experience pic.twitter.com/ArEZR3eYTY

— ⠀⠀⠀⠀⠀⠀⠀⠀⠀⠀⠀ ⠀⠀⠀ (@chuzzus) August 28, 2015
7. When he casually explained unrealistic standards.
Leonardo DiCaprio, Brad pitt, Johnny depp when they were 19 vs Me at 19 pic.twitter.com/mkjdGuKVAI

— ⠀⠀⠀⠀⠀⠀⠀⠀⠀⠀⠀ ⠀⠀⠀ (@chuzzus) August 28, 2015
8. When he took that shot at Kylie Jenner we all wanted to take.
After going for a swim but you forget your silicon and photoshop in the sea. pic.twitter.com/ktMTUuORuw

— ⠀⠀⠀⠀⠀⠀⠀⠀⠀⠀⠀ ⠀⠀⠀ (@chuzzus) August 23, 2015
9. He had the perfect memes for watching movies with your parents.
*watches afmag wit mum* *Ini edo starts kissing Emeka Ike* Me: *forgets to close eye Mum: u don't know what to do Me: pic.twitter.com/CeOFKITsYO

— ⠀⠀⠀⠀⠀⠀⠀⠀⠀⠀⠀ ⠀⠀⠀ (@chuzzus) April 19, 2015
10. And the judgy faces that only Nigerians can make.
How Nigerians judge people with their face. pic.twitter.com/3FkaZfBqt4

— ⠀⠀⠀⠀⠀⠀⠀⠀⠀⠀⠀ ⠀⠀⠀ (@chuzzus) April 30, 2015
11. When he proved he's the King of Captions.
Obama: Are you in agreement with the gay rights or nah Buhari: remove your dirty hand from my sight pic.twitter.com/CoTruFBIJ1

— ⠀⠀⠀⠀⠀⠀⠀⠀⠀⠀⠀ ⠀⠀⠀ (@chuzzus) July 21, 2015
12. When he proved that he totally understands the problems of public transport.
When you bring out ur phone in the bus and the person beside you is trying to look at what you're doing wit ur phone pic.twitter.com/LNkOTBL1yp

— ⠀⠀⠀⠀⠀⠀⠀⠀⠀⠀⠀ ⠀⠀⠀ (@chuzzus) August 20, 2015
13. He literally has a face for EVERYTHING!
The difference between White people seeing an Owl vs Black people seeing an Owl. pic.twitter.com/zbvZiJOD4g

— ⠀⠀⠀⠀⠀⠀⠀⠀⠀⠀⠀ ⠀⠀⠀ (@chuzzus) July 3, 2015
He's not been wrong yet.
I could go on. But I think you get the point. Chuzzus is great and I know you agree. Now share to make someone's day.