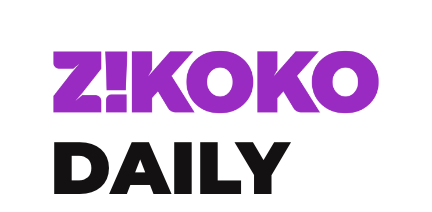 19 September
2022
Hey, you. This
song
has lived in my head rent-free for the past three days. Please, what is a "munch", and why's she calling the guy one? Why does it have Instagram Reels in a chokehold? And, most importantly, am I losing touch with my Gen Z side?
My existential crisis aside, I really think you should read this week's #NairaLife. I've plugged it in this letter. 💜
NAIRA LIFE
The Inside Gist: The Regretful #NairaLife of a Nine-Year Career Spent in a Family Business
[David decided to nap on company time, so I'm gisting with myself again. No one seemed to mind the last time.]
I read this lady's story, and I was torn between blaming the brother for not being more appreciative of her efforts and wondering how much the other employees earned if the managing editor/head of operations/HR lead was paid ₦50k.
Like?! My heart went out to her. Imagine sticking around even when you're not happy because of family, and then, the decision comes around to bite you in the ass.

What part got you the most emotional?
The part where she said she feels she would've had better friendships and relationships, and even gotten married, if she had switched jobs. I can't imagine what it's like to watch the years pass by from one spot, and feel alone professionally, financially and emotionally, as she did.
Accept international payments from your customers in the USA, UK, Canada, and 60+ countries using Pay with Apple Pay.
👉🏾 Create a free Paystack account to get started.
This is partner content.
Zikoko Daily's Top 3
Asake dropped another snippet, and TwitterNG is losing it
Asake really said, "I'll choke you people with fire beats," and we don't even mind. As usual, Twitter NG has hilarious things to say. I'm still screaming.
---
How to write a Nigerian job description in 7 steps
The key is to include the craziest job responsibilities you can find and conclude with no mention of salary. Because who wants to work for money and not passion?
---
#BBNaijaS7 Week 8: What is Biggie really doing?
The only thing I got from last week's BBN was that Biggie is giving confused. What's with the two-day level and tail-of-house thing?
Find a Home, Pay Monthly.
EaziRent lets you pay your rent monthly rather than yearly. You no longer have to bear the burden of paying a year's rent in advance. What are you waiting for?
👉🏾 Join the stress-free train with EaziRent and pay your rent monthly.
This is partner content.
Quiz
Does Your Partner Really Love You if You Can't Score Up to 10 on This Quiz?
Pro tip: Show your partner the results, and don't say anything.
Zikoko Recommends…
(Some job openings & opportunities, because I need you to succeed in 2022 🙏🏽)
Today, everyone is clicking on:
Even My Siblings Didn't Know About My Japa Plans.
This story took the fear of village people to another level.
Spread the love
Did you like today's newsletter? Share this with someone who would enjoy today's Naira Life.
You received this email because you signed up for our newsletter.
Unsubscribe