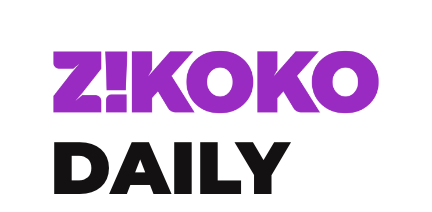 Hey, you. Today has been one of those days when I just want to curl up and sleep, hoping I'd wake up to find that all's right with the world again.
If only it were that easy.
LOVE CURRENCY
The Inside Gist: The Lagos Babe Life on a ₦30k Salary and Fine Girl Benefits
[When I saw "₦30k salary" in the title, I honestly thought it was a mistake. My
brain is still struggling to understand how living a Lagos babe life and a ₦30k salary can be in the same sentence. Alas, it wasn't a mistake.]
Hi Ama. This #LoveCurrency story looks like there must've been
much to cover during the interview — from asexuality to dating multiple men. How was it?

Yeah, the interview was really long. We started on WhatsApp, moved to a fifteen-minute video call on Meet, before returning to WhatsApp. It was a lot.
Is it just me who feels the main boyfriend should know she has side pieces? Like, how's she always buying him gifts on a ₦30k salary?

Right? But he actually doesn't know. She said something about dumping men the moment they found out she had other men. Like, she'd just cut them off and keep it moving.
Interesting. It's how she calls the men "income sources" for me. Dfkm.

Accept international payments from your customers in the USA, UK, Canada, and 60+ countries using
Pay with Apple Pay.
👉🏾 Create a free Paystack account to get started.
This is partner content.
Zikoko Daily's Top 3
We ranked 13 Nigerian celebrity halloween costumes
Wizkid really took his "no-stress" persona to heart because, what the heck is that costume? I also expected more from Ebuka, TBH.
---
Lagos bus drivers are on strike to break free from agbero billing
Lagos drivers have their wahala, but I'm sure most people would agree the agbero billing is just mad. I hope the strike enforces positive change.
---
Some of the funniest Nigerian tweets from October 2022
I'm very open to anything that'll make me laugh today, but even I didn't expect to howl so much at some of these tweets.
Quiz
Which Nollywood Stereotype Are You?
I'm very not surprised to be the wicked stepmother.
Today, everyone is clicking on:
We Need to Talk About Kizz Daniel's Problematic Lyrics.
His latest single, Cough (Odo), is the newest addition to the Kizz Daniel "inappropriate lyrics" library.
Spread the love
Did you like this letter? Share this with someone who needs to laugh today.
You received this email because you signed up for our newsletter.
Unsubscribe