Ignorance is bliss, right? Well, you won't die if you don't know these weird sex facts. And won't die if you do, either. Choose one.
1. The average sex session lasts between 100 to 500 thrusts.
If you have ever wondered how many thrusts you were able to put out during a knack session, here's the answer you need. According to a report by the Royal Society Open Science, they calculated that 'gum body' typically lasts between 100 – 500 thrusts. We haven't exactly calculated it, but 7 Nigerians Reveal How Long They Think Sex Should Last
2. You can orgasm in your sleep.
Apparently, women don't exactly have to be conscious or awake to achieve an orgasm. According to Dr. Sherry Ross, blood can still flow to the genitals without physical stimulation. Having a sexy dream can make this happen, and that boost in blood flow can lead to an orgasm. Has this happened to you before? Well, these women have stories to tell: 6 Women On What Their First Orgasms Felt Like
3. Despite what men claim, only 15 percent of them have a penis longer than seven inches, and only 3 percent have a penis more than eight inches long.
Men and lying, 5 and 6. Anyway, here's something you should know before dating Yoruba men: Important Things You Should Know Before Dating Yoruba Men
4. There is something called post-sex sadness. And yes, it is a real thing.
Have you ever cried after sex, even really good sex? This might be due to what Health refers to as Post-coital dysphoria (PCD). It is characterized by intense feelings of sadness, anger, and distress after sex, most likely after orgasm. PCD can happen after masturbating, and yes, men experience it too. Here's a spicy Sex Life story for you: I Regret Letting My Body Count Enter The 300s
5. When two people kiss, they exchange between 10 million and 1 billion bacteria.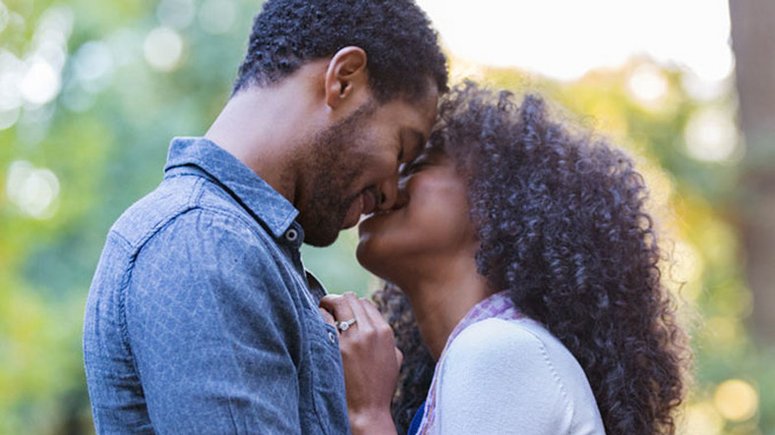 You know this don't you? But you still carry on with kissing, because something must kuku kill a man.
6. The average male orgasm lasts six seconds while the average female orgasm lasts twenty seconds.
Women stay winning. Here's one reason why you should fear women: These Nigerian Heartbreak Stories Will Make You Fear Nigerian Women
7. The left testicle usually hangs lower than the right for right-handed men. The opposite is true for lefties.
Erm, maybe pull down your boxers to check? Cause these weird sex facts are really, really weird.
---
Have you read this? 6 Nigerians Talk About Their Experience With Open Relationships