For many people, there's a ritual that follows the receipt of their first salary. We have an article about that here. However, I think we get caught up in life stuff that we forget to do the most important things when we hit this milestone. Now for some of you, this post came too late and you have no use for it anymore. But for others who are looking forward to earning their first salary, this will give you a chance to get it right.
1. Withdraw every single penny in your bank account

This may sound weird, but it's an important part of the process. There's a certain kind of power and calm that holding multiple wads of cash gives you. And because this is your first salary, the feeling is heightened. Don't miss out on it, dear
2. Spend some quality time with your money
When you get home, fasten your doors and switch off your light. Find a comfortable spot and dump your cash on the floor. If you're going for drama, you might want to arrange them in a circle and sit in the middle of it. Just sit and take it all in. 
3. Light one or two notes on fire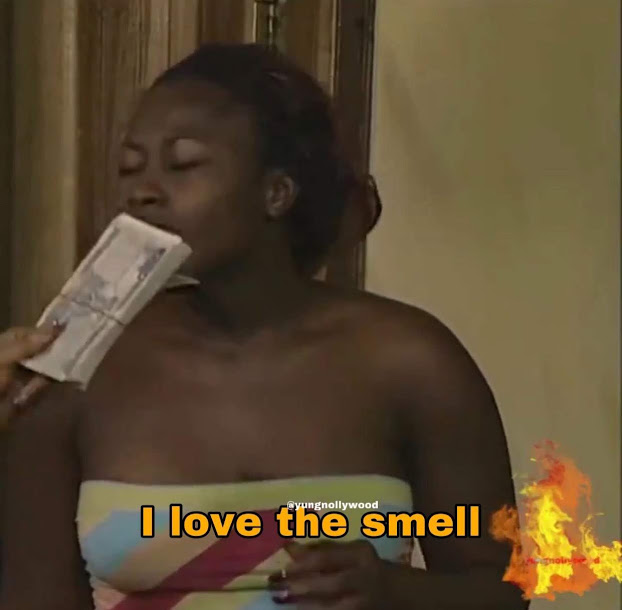 I'm not crazy, I promise. People do this thing where they smell money to make sure it's real. You should do it too, but do it better. Light a note on fire and watch as it burns into ashes . Believe me, this will give you the greatest high you've ever gotten. 
4. Research the history of the people on the notes
It's time to get serious. Earning money is also a learning experience. Go online and find information about the life and times of the people on the Naira notes. You will be spending a lot of time working to get money, might as well get familiar with the people on them.
5. More quality time
When it's time to sleep, rip your bedsheet off the bed and replace it with the cash. You need to get used to having the money you work for, and a night with your first salary is a quick way to do that. That will be the most beautiful sleep you've ever had.
Don't thank us for these helpful tips. What are friends for?
---