Einstein told us that time is merely an illusion. I'm forced to agree with him because there some times when it seems like time suddenly slows down or stops unprovoked. Read on to see the occasions when time wants to play around with your head.
1. When you're planking
I can bet that planking was invented by the devil himself. When you're planking, 2 minutes feels like two hours. 0/10 do not recommend.
2. When you're waiting for HIV test result
If you've ever gotten tested for STD's you know that 5 minutes you're supposed to wait for the result is 3 hours. When the lab technician/doctor brings your result and is wasting time, this is you: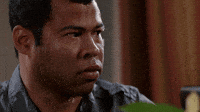 3. When you're waiting for pregnancy test result
Women know that the three minutes you wait for after peeing on a stick feels like time is crawling on its knees. Next time you will not have premarital sex.
4. Writing an exam you didn't study for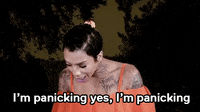 This one is the worst. When you first see the exam questions and nothing looks familiar. You didn't study, so there's nothing but inshallah and vibes in your head. You thought the exam was for two hours but you feel like 6 hours have passed since you started chewing your biro. God help you.
5. When you're starving and the delivery guy hasn't brought your food
This one is a matter of life and death. You're starving and on the verge of death. In fact, your belly button is rubbing your backbone. You sharply order food and they said it'll be delivered in 30 minutes. That's long but you don't have a choice.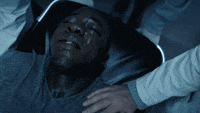 Then you start to count the minutes one by one. 45 minutes has passed but in reality, it's only been 3 minutes. Kuku kill me.
This is the one you should read next: 6 Ways To Catch The People Owing You Money.