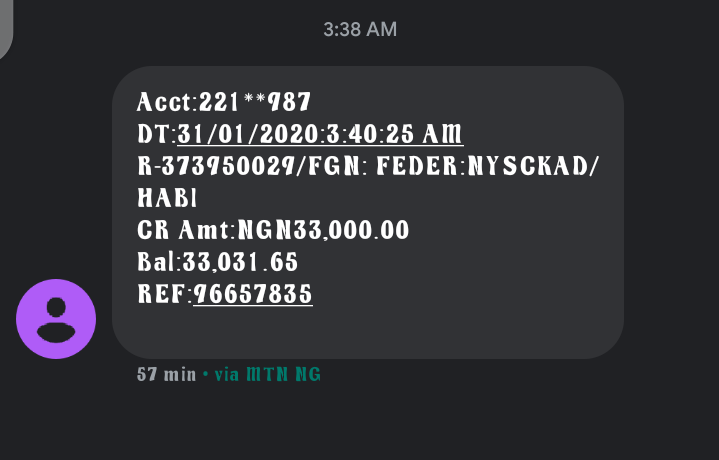 What a great time to be alive; NYSC allowance has increased from N19800 to N33,000. After several years of begging and grovelling, the government has finally listened to us. Now, corps members will be eager to serve their fatherland, and those who are yet to serve will become eager to do so — or so we think. That's the power of a "robust" allowance. Anyway, we have put on our prophecy caps, and we are here to bring you a divine message about the things that will happen with this new allowance.
1. Nigerians will enter "Jehovah Overdo" mode.
What can make a person want to go through NYSC stress repeatedly if not money?
2. Hello, wasteful spending.
Actually, wasteful spending sounds harsh. Afterall, they are only enjoying the fruits of their labour. Once N33k enters, it's time to shut down Quilox.
3. There might be protests from the "older siblings."
"Older siblings," those corps members who served in yesteryears and suffered in equal measure. How dare Buhari pay these new set a higher allowance? No, Aso Rock must hear this.
5. A display of excess affection for Buhari.
Some of them might even go ahead to add Buhari to their names. And no one dares talk bad about Buhari in their presence. They might off cloth and fight. And we can't blame them, can we? If it was you too, would you like to bite the hands that fed you?
6. Collecting N33,000 for a whole year means that corps members can buy a Benz, a house in Banana Island, and afford a trip to Cape Verde.
Thank God you can see it for yourself.
7. Financial advice will increase.
Everybody will suddenly have an advice for you on how to spend your new millions N33k.
8. Suffer-head treatment by employers will increase.
How dare you request for this month's salary? Aren't you collecting N33k now?
9. NYSC wahala will be greatly increased.
You have to work for the money you are earning. You think N33k is a joke? Clowns.
10. Now, Buhari has a proper excuse for lack of infrastructures.
The reason why Nigeria does not have light for three months now is because of the N33K allowance that we paid corpers. Please bear with us, we are fixing it.
If you enjoyed this, then you should see 7 Struggles Only Youth Corpers Can Relate To