Since I got to Ibadan, I have been wondering where the best ice cream is. A closed mouth is a closed destiny, so I knew I had to ask around if I wanted to be plugged into the best ice cream spots in Ibadan.
I got a list of places, and I went to some of them. Here's how it went down:
1. Paris Bakery, Ring-road.
This one is directly opposite the Palms Mall at Ring-road. I passed through Challenge, and on the way, I saw another branch of Paris Bakery. But my mind was set on the Ring-road branch and that was where I went. From Challenge to Ring-Road costs N50.
Paris is so lovely. Absolutely. You can relax, take pictures, chill with a lover, or read a book. They sell fried rice, gizzard, and a lot of other things.
2. Frostyz, at Osuntokun in Bodija.
If you take a bus, just alight at Osuntokun. Cross the road into the tarred street and keep going straight. Frostyz is unmissable. They have a shawarma spot, a bar, a space to chill out and many other side attractions. The ice cream spot is in there too. A very small, intimate place with a TV. Very perfect for reading.
Per scoop: N700. A jump from the N600 it was before. You can get cakes and other things to eat too. Shawarma, doughnuts, meat pie, among others. They sell pizza too.
3. Latitudes, at Ventura Mall, Samonda.
Never been to this place, but my friend who recommended it to me tells me it is a very good spot. So, it might be worth checking out.
4. Cold Stone Creamery, Mobil/Ringroad Area.
Only saw this one in passing, but I've had Cold Stone ice cream in Lagos, so I think it's safe to say that the quality might be the same. If you plan to visit, take a cab to Mobil, from Challenge. Costs N50. Once you alight, walk ahead a bit and you'll find the spot.
5. Munchies, at No 44 Awolowo Avenue, New Bodija Estate.
I never could find this place. I'm bad with maps and unless I get exact directions to a place, I won't leave my house. That was what happened with this place. Again, the reviews from people who have visited are quite good, so if you are good with maps and can find your way around, then try it out. You can call me along, if you want. I'll pay for my own ice cream, I promise.
6. Chicken Republic, Bodija.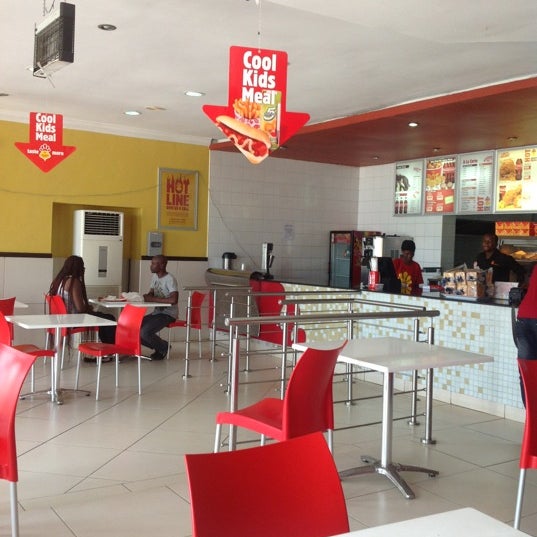 This one is at Favour's junction, or what's the name of that place again sef? But it is a good place, and their ice cream slaps. So, give it a shot if you are in the area.
7. Qubes Cafe, Abgowo area.
I found this one through sheer waka waka. I was out with a friend and after gorging on amala from Oyo state secretariat to Bodija, we found ourselves at University of Ibadan and kept on with our walk. Qubes Cafe is just before Richbam Towers.
This cost N300.
Are you in need of hangout spots other than ice cream spots in Ibadan? Here's a short list of places to consider:

Ibadan people have dragged me, but I'm still discovering places, and I will write about them as I visit 🥳
Here's something else I ranked: