This Nigeria is hard. When you don't have a destiny helper, it can even be harder. But why should it be difficult when you have us here to give you advice? This post is split into three categories. Side A will take longer than 7 days. Side B, maybe not as long. You see Side C? E dey work pass anything.
SIDE A: Labour Over Favour.
1. Be overly polite to everybody.
In fact, allow yourself to collect insult but don't insult them back oh. What if you mistakenly insult your destiny helper? So, swallow the insults with a polite smile. One day, somebody will walk to you and say, "You are so polite. That's why I've decided to help your destiny." Just like that, you've gone from grass to grace.
2. Work for free.
After like 6 months of backbreaking labour, the alarm of your destiny helper will ring and they will find you, a hardworking human being, ready to be elevated into greatness. Don't falter.
SIDE B: Favour over Labour.
1. Gather all the names of the rich people you know.
Your boss oh, Dangote oh, that rich man in the area oh, gather all of them. Think of it as choosing a suitor from the many available prospects. When you have gathered the names, take it to the Lord in prayer.
Your prayer point? "Lord, don't let these people know peace until they locate me and help my destiny."
If they don't declare you wanted in 3 days, my name is not Kunle.
SIDE C: The Violent Taketh It By Force.
1. Pick a target.
I suggest Dangote. If he has money for Snoopalicious, then he should have money to finance your destiny.
2. Announce it openly on social media.
Here's a suggestion: DEAR DANGOTE, I [insert your name] HAVE PICKED YOU TO BE MY DESTINY HELPER. I GIVE YOU 7 DAYS TO LOCATE ME AND BEGIN YOUR DIVINE ASSIGNMENT ON MY DESTINY. YOU CAN REACH ME ON [insert phone number]. I EXPECT YOUR CALL.
3. Run sponsored ads.
Put it in a newspaper, on blogs and websites. Closed mouths don't get fed and you need Dangote (or whoever you chose) to find you and begin work immediately.
4. While you wait, quit your job.
Your destiny helper must not find you working. Work-wise, be in a state of tabula rasa. That way they can use money and connection to rewrite your detiny.
5. If, after 7 days, you don't hear back, threaten him.
Again, same message but now angry: DANGOTE, THIS IS YOUR LAST WARNING. CONTACT ME NOW OR THIS NIGERIA WILL NOT CONTAIN THE TWO OF US.
6. If you still do not hear back, pack your load and move into his house.
If Dangote will not go and meet the mountain, then the mountain will go to Dangote. That place is your promised land. Claim it!
7. They'll probably bundle you out and lock you up.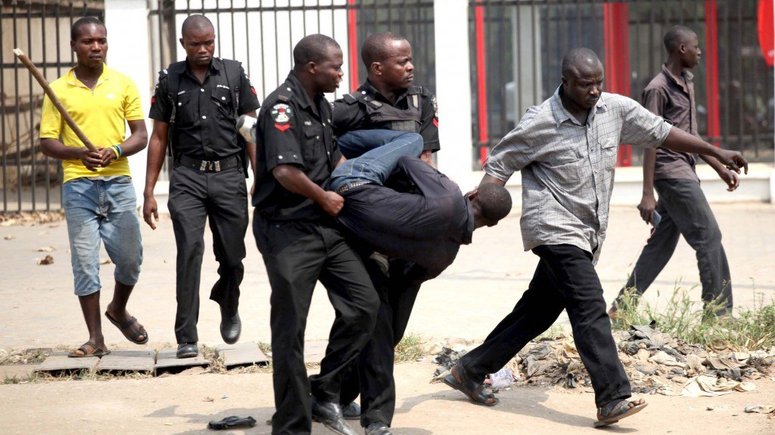 But rejoice. Joseph was in prison when he met his destiny helper. Why will your own case be different?
Help Zikoko keep making the content you love
More than ever, people are turning to Zikoko for stories that matter and content they love. But still, we, like many media organisations, are feeling the financial heat of these times. If you find us valuable, please make a contribution to help keep Zikoko zikoko-ing.
Thank you for your support.
We are also cool with Crypto.