A lot has happened in the country this week. If you haven't been up to speed, you will like this rundown of some of the most important events that has occurred in the past few days.
Jump in.
1. Another set of students abducted
About 136 students were abducted by "gunmen riding on motorcycles" from a school in Tegina town, Niger State. This is the latest in the spate of school abductions in the country and happened only a day after the remaining 14 kidnapped students of Greenfield university were freed.
As it stands, there have been at least six different cases of unknown men kidnapping students from their schools in the north-west and north-central since December 2020, according to a BBC report. More than 800 students and staff have been abducted.
2. Two high profile deaths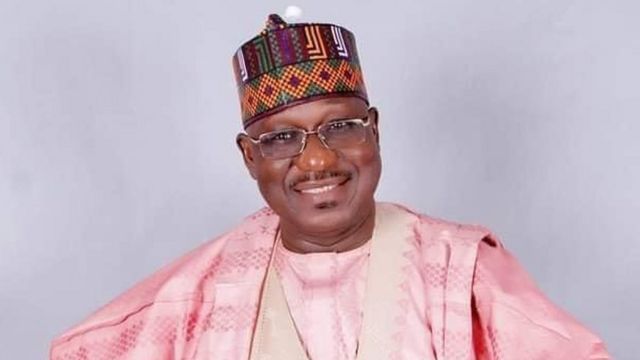 On Sunday May 30, 2021, a former Honourable Speaker of the Adamawa State House of Assembly and former political adviser to President Goodluck Jonathan was murdered by alleged gunmen in Owerri, Imo State. According to reports, he was enroute Sam Mbakwe Airport, Owerri to catch a flight when the unknown gunmen attacked the vehicle he was in. A police statement confirmed the event and read:
"On the 30/5/2021, at about 07:20hrs, armed bandits intercepted and attacked a Toyota Camry cab carrying Ahmed Gulak and two others who were on their way to Sam Mbakwe Airport to catch a flight.
"Ahmed Gulak left his room at Protea Hotel without informing the Police nor sister agencies in view of the fragile security situation in the South East and Imo in particular.
"He left without any security escorts and while the cab driver took irregular route to the airport, six armed bandits who rode in a Toyota Sienna intercepted, identified and shot at Ahmed Gulak at around Umueze Obiangwu in Ngor-Okpala Local Government Area close to the Airport.
The following day after Gulak's murder and in unrelated events, it was reported that the registrar of the National Examination Council, Professor Godswill Obioma died in his home at Minna, Niger state. Some earlier reports alleged that the professor was assassinated but this claim has been debunked by his family.
The late Registrar's son, Godwill Obioma, in a message sent to the Director, Human Resource Management at Neco, confirmed that the Registrar passed away after a brief illness.
3. Buhari threw a tantrum
The Buhari administration is not new to controversy. In a series of tweets on June 1, President Buhari condemned the recent attacks on "critical infrastructure" and said that the people behind this "will soon have the shock of their lives." But the president said more than that. One of his tweets referenced the civil war, which many people believed was a threat to the south-east.
A public outcry followed and lasted for hours, with Nigerians criticising the president's choice of words and the intent behind the tweet.
Twitter has now deleted the tweet for violating its rules.
4. The Federal Government can't take a hit
The federal government hit back at Twitter and announced an indefinite suspension of the social media service on Friday evening.
In a statement released by The Minister of Information and Culture, Alhaji Lai Mohammad, the ban is a result of "the persistent use of the platform for activities that are capable of undermining Nigeria's corporate existence."
The ban went into effect a few hours after this statement was released. At the time of writing this, network providers in Nigeria have blocked access to the service.
5. New name, wu dis?
On Wednesday, June 2, Adeleye Jokotoye, a tax consultant, did something no one saw coming at a public hearing in Lagos. He submitted a proposal to change the country's name from Nigeria to United African Republic. He said the change is necessary because "Nigeria" was forced on us by the colonial masters.
He believes his choice of name is only right as it takes into account the hundreds of ethnic groups that make up the country. Also, he has an alternative name in case UAR doesn't fly. His second name choice? United Alkebulan Republic, which means United Mother of Mankind Republic.
As you can expect, Twitter had a field day with this one:
Lmao. E reach to ask
It's unlikely that the lawmakers will act on this one, but again, this is Nigeria.
6. Youths obey the clarion battle call?
In a time when scores of people are calling for the complete scrap ora reform of NYSC, the Director-General of the scheme, Shuaibu Ibrahim, has a slightly different idea. During an interview with Channels TV, the Brigadier-General said that corps members are part of the national defence policy of the country. What does this mean? Well, they can be mobilised and trained to fight in the event of  "serious war"
---