I find waterfalls fascinating. I think there's something soothing about bodies of water travelling through plains and rocks and falling from a cliff. The thunderous claps of water and the sight they form is nothing short of breathtaking. I believe that there are other people like me, so I went on rabbit hole, scouring the internet for these sites in Nigeria. Here are some of the ones I found.
1.Erin-Ijesha Waterfalls, Osun State
There are three different accounts of the history of Erin-Ijesha waterfalls. A source claims that the waterfalls was discovered by one of the daughters of Oduduwa in 1140 AD. Another state that it was discovered by hunters. The third source says it was discovered by Akinla, a granddaughter of Oduduwa who founded Erin-Ijesha town. You can choose whichever you find most interesting.
Erin-Ijesha has seven levels, but that's not even the most interesting thing about it. If you start from the first level and make it to the seventh level, you will have travelled from Osun State to Ekiti State. How cool is that?
2. Owu Waterfalls, Kwara State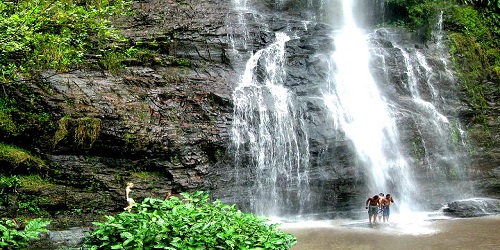 The waterfalls is tucked away in a quiet town, Oke Aba in Isin Local Government Area of Kwara State. It has all the trappings of a great destination. Mystery? You have it. A unique reason to visit? Check.
The origin story of the waterfalls is unknown. If you ask me, I think that adds a bit of mystery to the place. The most fascinating thing is the height. At 120m above water level, it's the highest waterfalls in West Africa. There, that's your unique reason to visit.
3. Awhum Waterfalls, Enugu State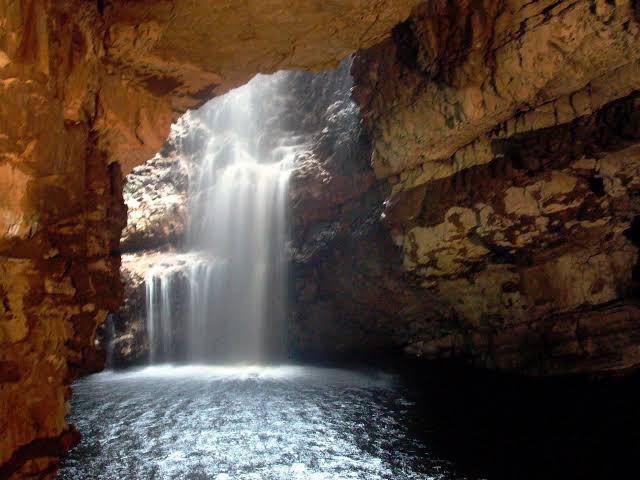 Awhum waterfalls is at Awhum town in Udi Local Government Area, Enugu State. The 30 metres high waterfalls, because of its close proximity to Awhum Monastery has become a destination for Christian pilgrimage, although everyone is allowed to visit.
Also, sources claim that the water has healing powers and can ward off evil forces. Do what you wish with this information.
4. Gurara Waterfalls, Niger State
You have to travel to Niger State for this one. The waterfalls starts from the Gurara river and journeys through rocks before it gets to the cliff, which is about 20 metres and falls to make a pond.
5. Matsirga Waterfalls, Kaduna State
In the small town of Madakiya, a little over 200 kilometres south of Kaduna lies Matsirga waterfalls. The falls starts from the springs of a hill and falls from a cliff through four hollows to form a large pool at the base of the cliff.
Unfortunately, with its limitless possibilities, the government is not quite sure what to do with the place. But why doesn't that surprise me?
Notable Mentions
6. Farin Ruwa, Nasaraa State
7. Kwa Waterfalls, Cross River State
8. Agbokim Waterfalls, Cross River State
---
COMPONENT NOT FOUND: donation