Yes, Nigeria is renowned for her Jollof. But there is a lot more food in Nigeria that foreigners do not get to taste when they visit. We are changing that. If you are visiting Nigeria, please request for any of the foods on this list and experience the wonders of the motherland.
Here are 15 foods to try when you visit Nigeria:
1. Pepper Soup
This one will awaken your tongue. Be careful with it though; three spoonfuls in and you're already turning red in the face and asking for more water. If you can ace it though, there's no Nigerian meal that will ever seem daunting to you.
2. Egusi
One of our many best offerings in terms of Nigerian food. This goes well with any swallow you desire. Don't eat it with a spoon or a fork. Use your fingers to get the complete essence.
3. Puff Puff
This is a light snack, yet very filling. It's soft and fluffy. You'll always want more.
4. Eba and okro soup.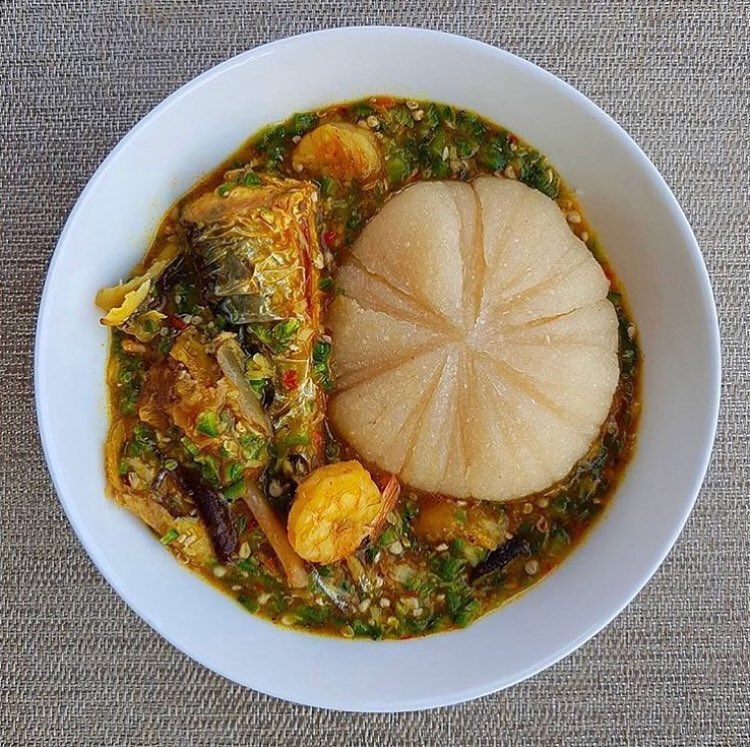 There's okra, and there's okro. If you are visiting Nigeria for the first time, ensure you try okro soup and eba. Both meals combine to give you a taste experience that is completely out of this world.
5. Pounded Yam and Efo riro.
Pounded yam is referred to as the king of swallows. When we crown a food "King", then you know that food has earned it. If Pounded Yam is the King, then Efo Riro is the worthy Queen. A combo of these two is an experience that will make you apply for a Nigerian passport.
6. Suya.
This is different from the grilled meat you're used to. The difference is the Nigerian flavour, and the secret "night time" ingredient added. If you ever touch down in Nigeria, wait till "night time" and then approach the maisuya for a taste. You will know it when it touches your tongue.
7. Ofada rice and stew.
This is our local rice, so you can expect to get that local flavour that cannot be replicated elsewhere. You definitely don't want to miss out on that.
8. Moi-moi.
This is made of beans, and can be eaten as a snack or accompanied with other meals like rice. Whichever way you choose to eat it, bear in mind that you will definitely crave more.
9. Afang soup.
If you find yourself in the South-South side of Nigeria, please do not miss out on Afang soup. The mix of ingredients — beef, fish, palm oil, crayfish, pepper, Shaki, waterleaf, okazi leaf, onion, periwinkle, and may others — is something you don't want to miss.
10. Beans and plantain.
We're aware that you have your type of beans. That is why this is on the list. You need to taste Nigerian beans whenever you visit Nigeria. You get extra points if it is Ewa Agoyin and Agege bread.
11. Ogbono.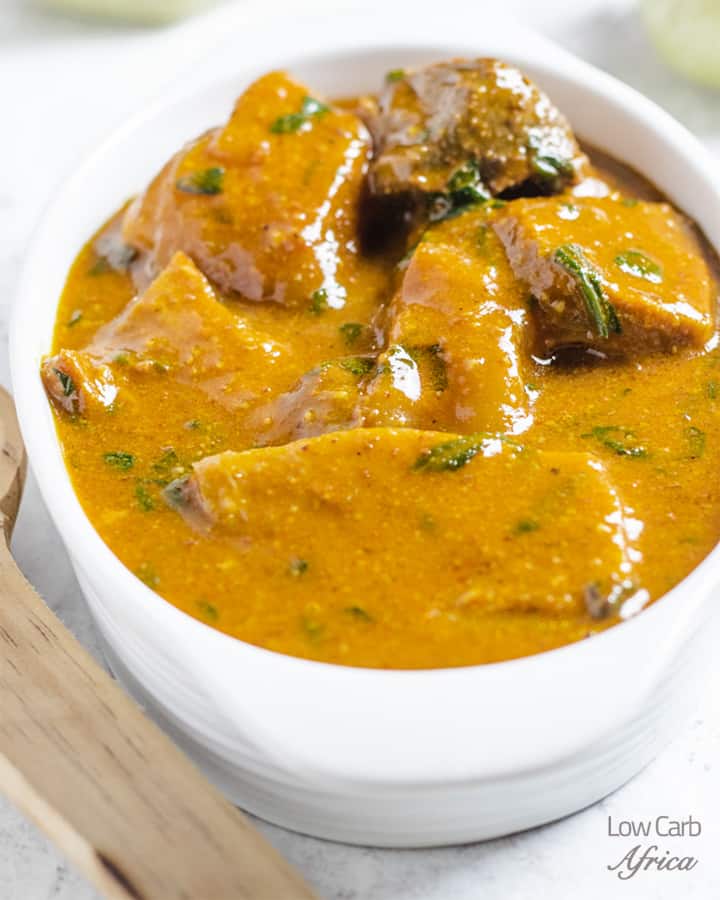 This is draw soup for the culture. Top-tier and elite. You can try it with it fufu, or eba.
12. Gizdodo.
This is a combination of gizzard and fried plantain. The taste speaks for it.
13. Ekpang Nkukwo.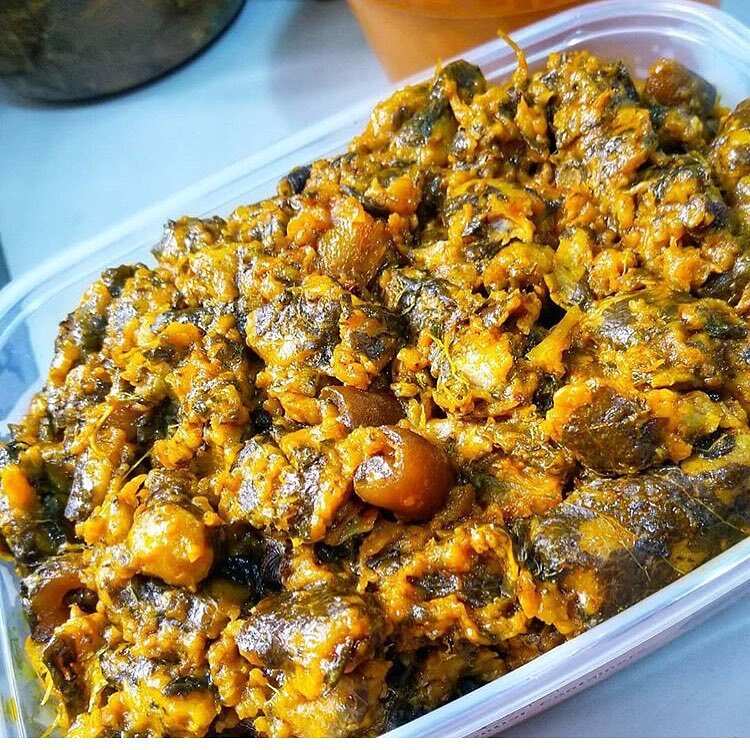 Another South-South delicacy, this meal is made from freshly-grated cocoyam with a number of other ingredients added for unique flavour and taste.
14. Fried yam.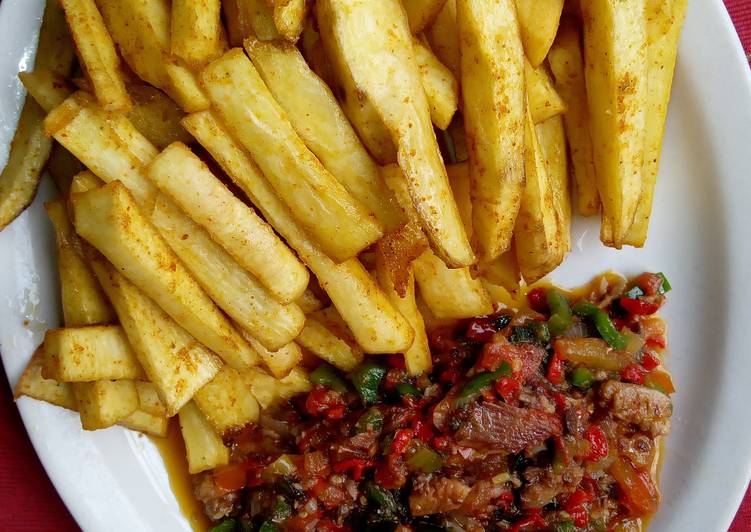 This is a perfect introduction to yam for people who haven't tried it before. Here's the truth: You'll enjoy it completely.
15. Masa.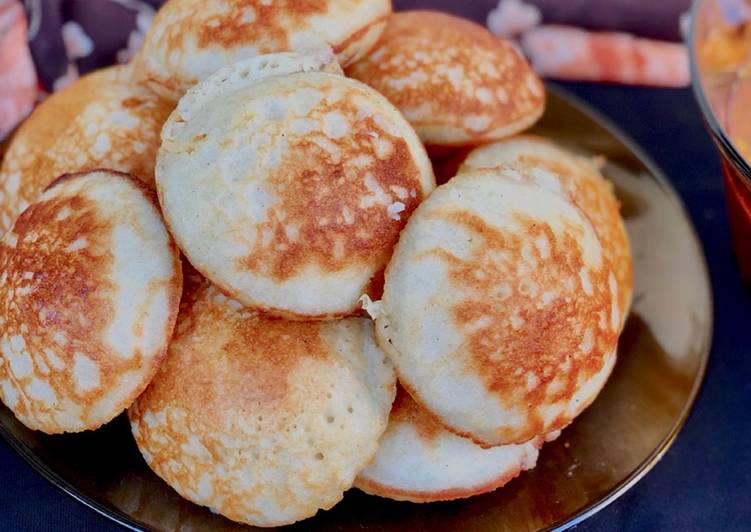 These rice cakes are a Northern delicacy. If you ever stop by the North in your visit to Nigeria, this is one of the foods to try. Please ensure you don't miss out. You will definitely want more.
---
---