Combining soups is something inherently Nigerian. We always want to try out new things. In this case, these soup combinations will give your taste buds a new experience, and best believe that you will continue trying them out.
1. Gbegiri, ewedu and soup.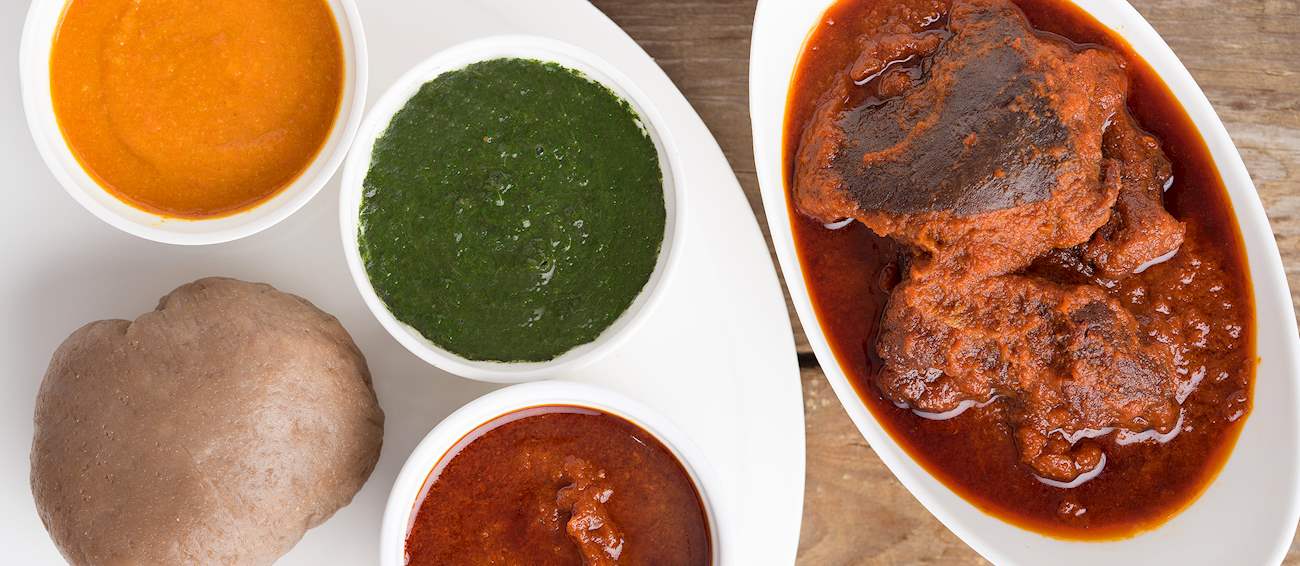 The OG of soup combinations. Recognised worldwide too. Let us start by giving honour to whom it is due.
2. Egusi and ewedu.
I used to think this was an Igbo thing until my Yoruba family members served it and it banged completely. Just cook the egusi plain (without vegetables) and then add ewedu to it when you serve it. It works with eba, amala, and semo.
3. Efo riro and soup or stew.
I think this is a Yoruba combination. Cooking efo riro and making soup/stew separate, and then serving both. It brings this fresh taste that works well with swallow or rice.
4. Okro and ogbono.
This is best enjoyed when cooked together from scratch, with ugu added. Both soups bring their flavour and combine to give a very unique taste.
Recipe: Ogbono and Okro Soup
5. Egusi and okro.
This can be cooked together, as shown in the picture above. But if you like, you can cook egusi soup separately, and plain okro separately, and then mix both together. Honestly, it slaps.
For instructions on how to cook the above, see this: Egusi and okro soup.
---
Have you read this? 15 Meals Online Food Vendors Should Consider Selling