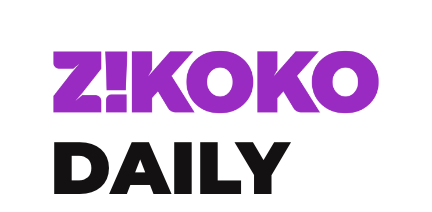 2 September,
2022
Hey, you. I'm calling my bosses out because they thought it was cool to raise my hopes about World Garri Day. They did a whole tweet, but who's working today? Every darn person at Zikoko!
If you see Ruka and Dwin outside, tell them Tife sent you to tell them it's on sight.
ABROAD LIFE
The Inside Gist: It Was Difficult Moving Back to Canada, But I'm Better Now
[Since I already chose violence today, I'm calling David out too. Please, help me beg him to stop throwing me VNs when I try to do amebo with him.]
David, it's a good thing you're my fave. Or else. Anyways, how do you feel about this week's Abroad Life?
Sorryyy. About the story, I really enjoyed the interview. If you notice, it's longer than recent Abroad Life episodes and that's because this subject told me at the beginning of the interview that she loves talking. She even apologised for it but it was great because it was such an enjoyable conversation.
Also, she's now on my #EatTheRich list because I can't imagine my father buying me a 5-bedroom house in Canada because I got pregnant. If I get pregnant, my father would simply disown me and not re-own me back.
LMAO. But this loneliness everybody is talking about, I'm pretty confident I'll survive. You couldn't pay me to go out, most days.
See, I just found that Canada is the second largest country in the world and the population is just twice that of Lagos. The weather is another huge factor in this loneliness thing. I promise you, when the cold enters your body, you'll look for company.
Accept international payments from your customers in the USA, UK, Canada, and 60+ countries using Pay with Apple Pay.
👉🏾 Create a free Paystack account to get started.
This is partner content.
Zikoko Daily's Top 3
9 unmistakable signs your daddy is someone's sugar daddy
Once your Nigerian father starts chewing through Gen Z slangs like chewing gum or using emojis correctly, just know you've lost him to a child of the world.
---
Our long-distance friendship brought us closer
I have a hard time managing same-city friendships but Caleb and Mofe have done (and are still doing!) it from different timezones for the last eight years. Goals.
---
You might want to remove Northern Cyprus from your japa list
If you're like me who's in love with the idea of leaving Nigeria, you may want to be very sure of the places you SHOULDN'T escape to. Northern Cyprus, for instance.
Find a Home, Pay Monthly.
EaziRent lets you pay your rent monthly rather than yearly. You no longer have to bear the burden of paying a year's rent in advance. What are you waiting for?
👉🏾 Join the stress-free train with EaziRent and pay your rent monthly.
This is partner content.
Quiz
Can You Unscramble These Level-Up Housemates' Names in 1 Minute?
I tried it, and let's just say my answer to this question is negative.
#BUMP THIS
🎶 One time for the sugar zaddies
For the (aspiring) sugar zaddies. Thses are songs from the year you were born.
🎧 Get it on Spotify.
🎧 Get it on YouTube Music.
Today, everyone is clicking on:
8 Types of Nigerian Men You'll Find in the Big Brother Naija House
The lover boys and IJGBs are a constant.
Spread the love
Did you like this letter? Please share it with someone who's doing a long-distance friendship.
You received this email because you signed up for our newsletter.
Unsubscribe