It's okay to cry, but don't spend all day crying. You need your energy to plot these evil steps we have carefully outlined for you.
1. Cry.
Is this not the end like this? Ordinary man, you cannot hold. What exactly is your offense?
2. Wonder what she has that you don't have.
Is it hair? You will buy wig. Is it hips? You will stuff clothes inside your skirt. Is it bum-bum? You will wear yansh.
3. Play a lot of Destiny's child.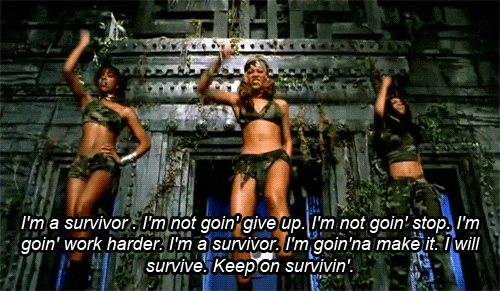 You're a fighter. A survivor. Besides, it's 2020. What do you need a man for?
4. Cry a little more.
Destiny's Child is a scam. Even Beyonce has a man. It is 2020, how do they expect you to survive without a man?
5. Get up and fight the snatcher.
Use your hard-earned money to arrange boys to beat her. Use your parents house as collateral so you can collect loan to pay social media influencers to drag her. Whenever you see her on the road, shout at her. It doesn't matter that you're embarrassing yourself. You are only trying to get your man back.
6. Your man will come and shout at you that he has found love and why won't you leave him be.
As per gold-encrusted man that he is, sugarcane between his thighs.
7. Still, don't relent. Do juju, buy special package, make sure that the lady runs mad.
Next time she sees another person's man, she will learn to look away.
8. Your man will then come back to you.
"Baby I'm back and I will never leave. It was the devil that took me away."
9. It doesn't end there of course. The snatcher's family will take her to a church.
And the pastor will shiver and pray and ring bell on her head and she will be delivered.
10. That is how the juju will revert back to you and you will confess.
After confessing, you too will now launch into the streets.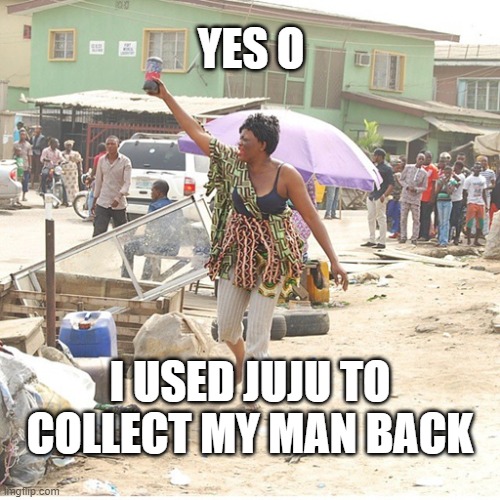 And that, ladies and gentlemen, is how to make a Nollywood classic which you will title something like: "The End Of A Wicked Woman."
By the way, your snatched man and the woman who snatched him will live happily ever after. It's how the whole thing works.