All people on Twitter do all day is insult each other and talk about what their love language is. And that makes sense because the older you get, the more you understand what your love language is, and the ways you want to love and be loved. That being said, have you ever thought about what your love language(s) think about you?
Well, we talked to them and here's what they really have to say about you. Brace yourself for shade because not all of what they say is nice.
Physical Touch
Lean on me no be press me die, please. Let your partner have some breathing space. I don't know why you want to enter your partner's body when you have yours. Please, stop using me as an excuse for body invader behaviour. Have you considered the possibility that your partner might really like their personal space but hasn't complained yet because they don't want to hurt your feelings? No, you haven't. Because you're selfish.
Gift Giving
Jesus already gave his life as a gift, so tell me why you are breaking the bank and your back to buy a gift. Overall best in love and intentionality. To people who love to receive gifts, I need you to know the item you took from your partner's closet wasn't a gift from them to you. Try to return it or ask them for it, you fucking thief. 
Acts Of Service
Actual overall best in love and romance — you and Jesus are in the same group chat. Nigerian mobile networks and internet service providers should learn work from you when it comes to providing service. 
Quality Time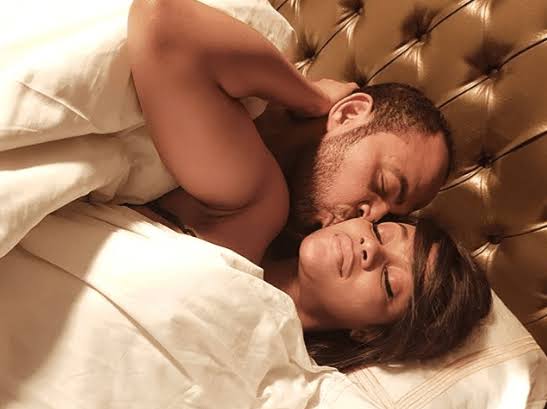 Yoruba men are not very familiar with this one, so imagine my shock whenever I hear them mention me as one of their love languages. What Yoruba men are great at is time management, which explains how they can visit their 5 wives and 24 girlfriends in 24hrs. King Solomon could've learned a thing or two from Yoruba men.
Words of Affirmation
Of all the love languages, I am the one that has suffered the most. Liars have perfected the art of using me to get whatever they want in relationships/situationships., This has happened so much, I can't tell when they're telling the truth or lying their asses off. Even people who use me to reaffirm themselves use me to lie. They finish affirming themselves and go back to do the same thing they said they'll no longer do. Like going back to that ex who you know is toxic for you but gives good sex. More than anything, I want you to want better for yourself. Have some self-respect.