Streets are tough, but Nigerian babes are tougher. A lot of them are struggling, but you won't know because of how organised they are. Well, we have hacked their secrets. If you are dating or planning to date any babe who manifests any of these signs, please run. That madam is broke and has nothing to offer you.
Stay woke, kings.
1. If she is still in the university.
This is the number one marker of a struggling babe. If you date her, the only thing she will bring to the table is past questions and Dr. Ojewole's ECN 211 handout. My guy, abeg flee.
2. If she works at a 9 – 5.
LMAO this one is clearly still struggling. If you date her, just know you will carry all the expenses, because how much will they pay her at the 9 – 5 if not money for creamy pasta? You better leave her alone.
3. If you cannot give you at least N200K when you have an emergency.
God forbid poverty for you oh. Imagine dating a babe that does not have spare N200k lying in her account. What are you doing in that kind of relationship?
4. If she is between 21 -25.
Please and please just go. Babes in this age bracket are the founding members of the struggling babes association, Nigerian chapter. Date them at your own risk.
5. If she owns this shoe.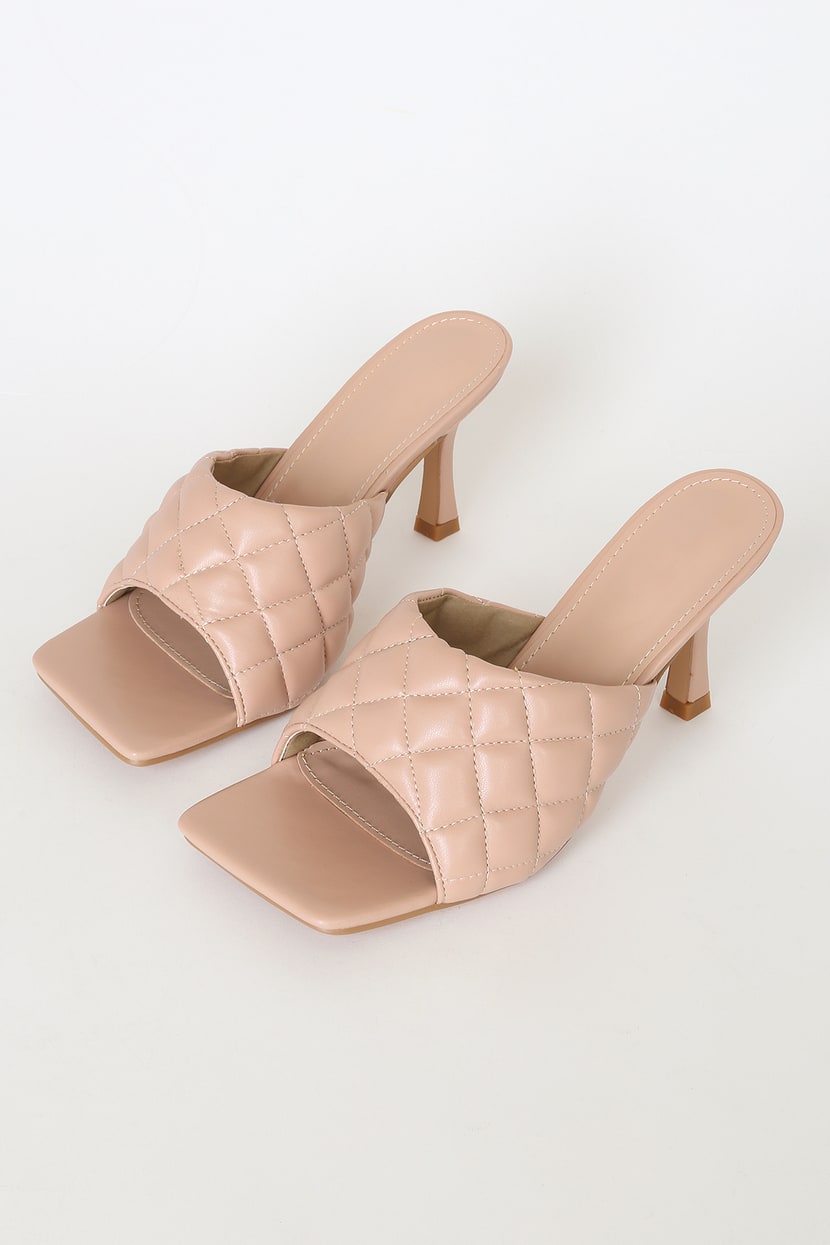 This is their signature shoes. You know where they wear it to? To eat creamy pasta that they didn't pay for. You don't believe us? Throw one leg of this shoe into a Lagos restaurant. Honest to God, you will hit a struggling babe about to lift her third forkful of pasta into her mouth.
6. If she wears thrift.
Please oh, leave that struggling madam alone and go for a babe who can comfortably wear Deola Sagoe to ShopRite.
7. If she has less than 5 wigs.
Clearly, that poor babe is struggling. Leave her on her own, please. When she has money, let her come back to the relationship.
8. If she has no egdes.
Guy, run oh. Clearly that babe has lost one struggle. Enter a relationship with her and you will end up losing more.
9. If she is not up to 5'9″
She might not be struggling financially, but there are other factors she is struggling with. Free that babe, abeg, make she carry her wahala dey go.
10. If she is the first daughter.
Ah, you want to date a family woman? You better leave her before you enter the relationship and join her in her struggles.
11. If she is still alive.
Toh, I see you like struggling a lot. Someone is battling all the many things life is throwing at her and you still want to date her? You better settle for a dead babe so you can both rest in peace.
Help Zikoko keep making the content you love
More than ever, people are turning to Zikoko for stories that matter and content they love. But still, we, like many media organisations, are feeling the financial heat of these times. If you find us valuable, please make a contribution to help keep Zikoko zikoko-ing.
Thank you for your support.
We are also cool with Crypto.