Anyone who has a Yoruba mother or Yoruba mother-in-law will know we are capping with this list.
1. A box filled with geles she has forgotten about.
This box is usually filled with geles from 200 years ago. You'll probably find the gele they tied at your naming ceremony in that box. No one really knows why they can't give out those geles or throw them away.
2. Souvenirs from parties she attended 200 years ago.
Since Yoruba mums attend parties every weekend and sometimes 2 parties per day, they tend to forget about all the souvenirs they received and just dump them in random places. If you look through your Yoruba mums stuff, you'll find a souvenir from 1985.
3. Souvenirs from parties she threw 200 years ago.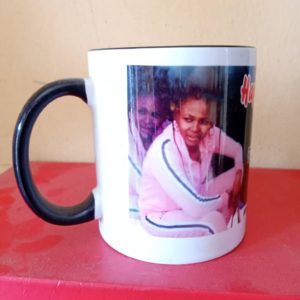 The same way Yoruba mums like attending parties is the same way they like throwing them. A lot of souvenirs from the party are forgotten about and left in the house. The lucky leftover souvenirs are sometimes repacked and shared at the next party. There will surely be the next party.
4. Pots from before you were born.
No one really knows what the sentiment is, but Yoruba mums can pass out if they let go of those pots. They'll keep buying new pots, but still, refuse to let go of the 50year old pot they've had forever.
5. A box filled with Iro and Buba she no longer wears.
This is very similar to the box of geles, atleast Iro and Buba can be restyled, but Yoruba mums usually don't restyle their Iro and Bubas. They probably want to give the Aso-Oke in the box to their great-grandchildren.
6. Jewellry hidden in the most confusing places known to man.
You'll randomly go through Yoruba mums stuff and see jewellery in it. No one knows if it's the paranoia that makes them hide stuff in the most confusing places ever, or they just like to do it.
7. Abo Ajase or ceramics plates and teacups that she inherited from her own grandmother.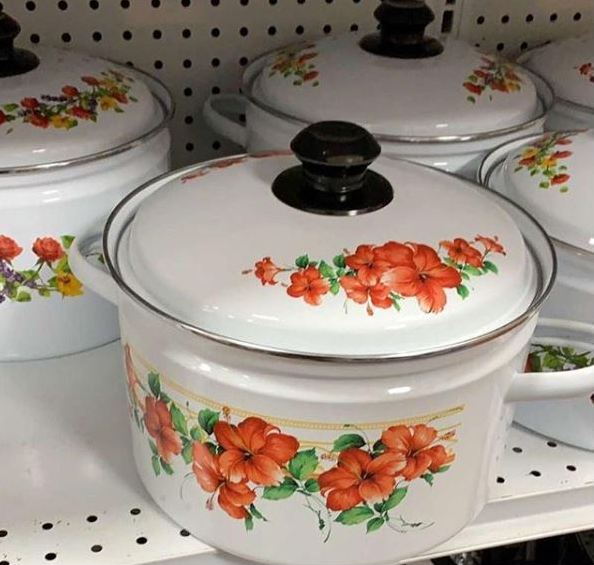 There are high chances you'll also inherit that same set of plates, depending on how much your mother loves you. The abo ajase has probably been part of your family since Shehu Shagiri was president.
8. Coal iron.
The fact that you haven't seen it doesn't mean she doesn't own one. Except you don't live in Nigeria.
9. A set of fancy plates that she never brings out unless there's a special occasion.
No matter how rich your Yoruba mum is, she'll always have those fancy plates that only come out of hiding when there's a special occasion. You have probably tried to convince her to stop behaving like that, don't worry, she's never going to listen.
10. Eyepencil.
Black eye pencil producers are still in business because of Yoruba mothers. That's all we are going to say.
11. This tray
If you look hard enough, you'll find it somewhere.