Food is life, we agree. But do you know that while you've been playing it safe with food, some people are out there engaging in culinary BDSM? We know you don't, and that's why we brought you this to help you move your meal time from basic to advanced. Below is a list of weird food combinations Nigerians love to eat.
1. Beans and eba.
As we heard, this slaps. Harder than you can even imagine. Especially if the beans is ewa agoyin and the eba is cold.
2. Spaghetti and beans.
Not cooked separately like they do it at a local restaurant. Cooked together, like Jollof spaghetti with beans added. Finger lickin' good, so we heard.
3. Bread and peppersoup.
A photo, in case you think we're pulling your legs.
4. Yam and peppersoup.
Some tribes eat this don't they? They're the woke ones.
5. Noodles and yam.
Or even potatoes. Just cut it small small, so you can pick it with a fork. Here's a small secret: I have eaten it with potatoes before, and it actually banged.
6. Noodles and bread.
What does bread not go with in this life sef?
6. Yam and okro.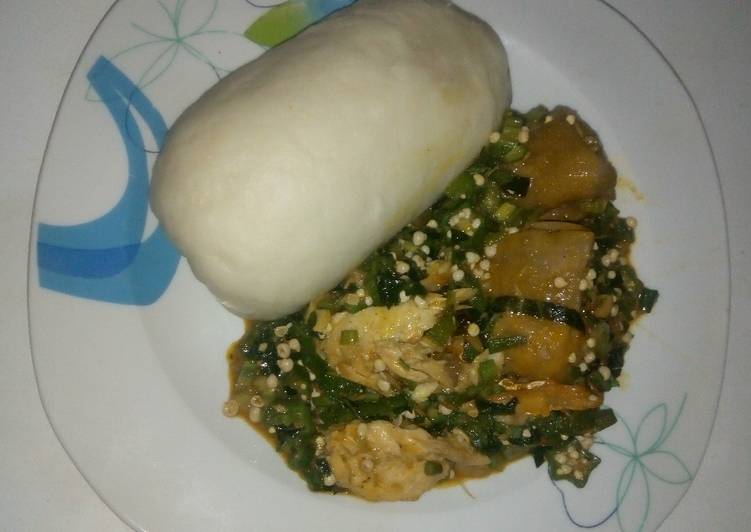 Omo, I was shocked too oh. But I assume they meant pounded yam and okro, otherwise…
7. Rice and garri.
Not even going to lie. I ate this once.
8. Akara and bole.
I wanted to suggest peanut butter and bole, but this one eh, I don't know.
9. Spaghetti and bread.
Yes, please. A hundred times yes. Haven't you eaten this before?
10. Bread and custard or bread and pap.
I know of bread and pap. Bread and custard on the other hand…
11. Semovita with milk and sugar added.
Yes, this bangs too. I must have tasted it once. But I didn't like it then, sha.
12. Amala and boiled egg.

I can easily point out a community that serves this at parties, but not today.

Planning to visit Ibadan soon? Here's a list of 5 Kinds Of Food You Can Get For N100 Or Less In Ibadan