I was quickened in my spirit to share these economical soup tips for people like me who are at home and are trying to cut costs and feed well. These soups are just what you need. Bear in mind that these kinds of soups don't allow room for meat, because it's just N200 budget. And then again, I hope you have hoil and garri at home? If not, you'll spend more oh.
1. Okro soup (aka ila alasepo).
You know that there's no meat involved, yeah? Here's how to buy the ingredients:

Okro – N100
Pepper – N50
You have N50 change. If you want to add fish or ponmo, buy N50 okro instead and spend N100 on Shawa fish or ponmo.
I believe you have hoil and garri to make eba.
2. Egusi soup.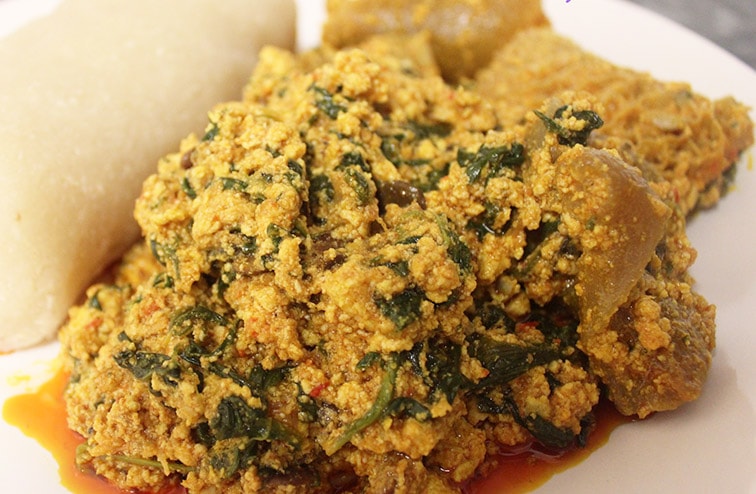 This is a lirru bit tricky, but hear me out.
N100 – for 1 cup of ground egusi. If you can price market well, they will sell it N70 for you.
N50 – Ground pepper (ata gungun)
N50 – crayfish. Crayfish, if they will blend the egusi in your presence. If not, use the money to buy ugu. Ask them to cut it for you. Again, no need for fish. Jesus Christ will multiply your body proteins by God's grace.
3. Efo riro.
First thing to know: Your efo riro will not look like the one in this photo. There is a difference between efo riro that you photograph for Instagram and the efo riro that you cook with a dash of insha Allahu. It's the insha Allahu efo riro we want to cook.
N50 – 3 bunches of vegetables. And if they say they are not selling it like that, beg them to sell two bunches for N70. Act like you are walking away. Last last, they will call you back. Corona is in town; everybody is hungry.
N10 – Locust beans.
N50 – Pepper.
N90 – Smoked fish. You can forfeit locust beans for smoked fish.
Again, I'm saying this with the belief that you have a hoil at home. If not, well, to God be the glory, great things he has done.
4. Ogbono.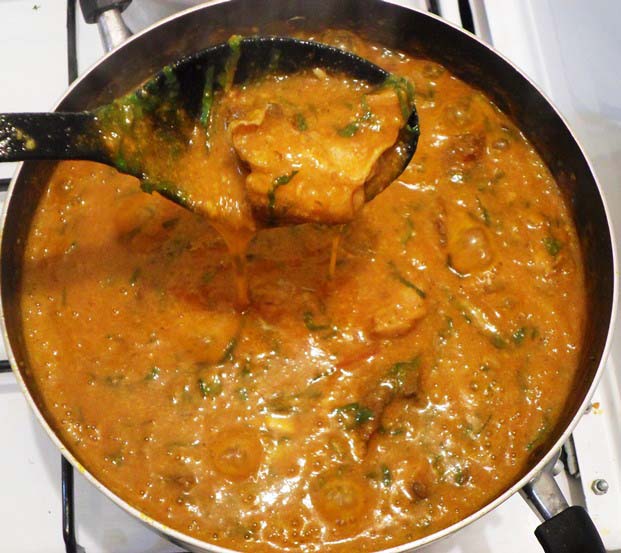 N100 – Ogbono seeds.
N20 – Pepper
N80 – Change to hold body together.
And if you like you can buy ugu to change taste. Ogbono is quite tricky to prepare sha, but Google it. That was what I did the first time I tried cooking it. It was a bit watery, but it went well with eba.
5. Stew/ ata dindin.
N100 – Pepper and tomatoes
N100 – Shawa fish.
Just use your hand grater for the pepper. The hand makes it smoother.