Africa is known to have a ton of interesting and famous dishes. These dishes will definitely leave you wanting more. If you are looking to try out something new, we made a list of African foods you should try for a unforgettable experience.
Take a look.
1. Chicken Piri Piri – Mozambique
Piri-piri chicken is a spicy dish with roots in both Africa and Portugal. The dish was created in Angola and Mozambique when Portuguese settlers arrived with chile peppers (known as piri-piri) in Swahili.
2. Jollof Rice – Nigeria
The famous and world renowned dish. It has been imitated by some but nothing beats this dish of smoky and spicy goodness with a side of chicken and a salad. And if you must try Jollof from any country, please make sure it is Nigerian Jollof.
3. Banku – Ghana
Banku is a Ghanaian dish which is cooked by a proportionate mixture of fermented corn and cassava dough. It is usually eaten alongside fish and a sauce. People who have tried it have testimonies.
4. Alloco – Ivory Coast
Alloco is an Ivorian snack made from fried plantain. It is often served with chili pepper and onions. You might say its just the basic fried plantain… Don't say this around alloco voltrons.
5. Dodo – Nigeria.
If, for whatever reason, you are unable to taste Alloco, please make sure you try out Dodo. It is made by frying ripe plantains in hot oil, and it accompanies a number of rice or beans dishes as a side. It's a delicacy you don't want to miss.
6. Koshari – Egypt
This is an Egyptian dish, that has rice, macaroni and lentils mixed together, topped with a tomato-vinegar sauce, garnished with chickpeas and crispy fried onions most people use wither a sprinkling of garlic juice or hot sauce. Sounds good already right?
7. Bobotie – South Africa
Bobotie is a dish consisting of spiced minced meat baked with an egg-based topping. It take a special technique to nail the topping and this dish is amazing!
8. Ugali – Kenya
It is also sometimes called Sima, Sembe or Posho. This is a dish of maize flour (cornmeal), millet flour, or Sorghum flour cooked with water to a porridge- or dough-like consistency. It is usually served with vegetables or gravy.
9. Namibian Venison
A special cut of the body parts of the deer, marinated and grilled till it is tender. It is usually grilled with vegetables. It is a must try.
ALSO READ: Dear Foreigners, Here Are 15 Foods To Try When You Visit Nigeria
10. Biriyanis – Zanzibar
Legend has it that you do not go to Zanzibar and not try out the Biriyani. It belongs in the category of top-tier African foods you should try. Biriyani is a spiced rice dish that has a very unique taste. It is made with long grain rice and a sauce usually served with any type of protein.
11. Egusi Soup – Nigeria
This dish has a lot of variations and is eaten by the three major tribes in Nigeria just with different names. It is a party favourite, made with ground melon seeds and vegetables. It is usually served with some form of "swallow".
12. Thieboudienne – Senegal.
This is a dish prepared with rice, fish, and tomato sauce and cooked in one pot. To make it simpler, think of it as the Senegalese Jollof rice. You'll be right. The meal itself is considered as the Senegalese national dish.
13. Efo riro and pounded yam – Nigeria.
This combination is referred to as a regal one. Pounded yam is regarded as the king of swallows and efo riro, a perfect companion. What makes it even more delicious are the bits of fish, meat, crayfish and all the other garnishings put in by the cook. This meal is a lifetime experience you don't want to miss.
14. Doro Wett Stew – Ethiopia
It's a spicy paste of various distinct spices. There are variations of this stew; beef, chicken and the like. It goes perfectly well with steamed white rice and is sometimes eaten in a tortilla style wrap called "injera".
15. Fufu – Ghana, Nigeria.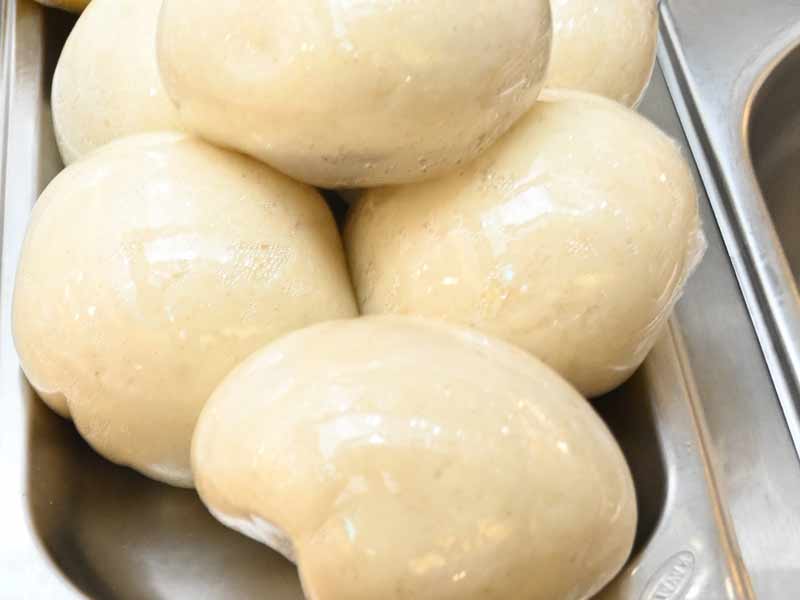 You probably got to hear about fufu when African-Americans decided to try it and record their reactions for social media. But before that happened, Fufu's status as a staple dish was already solidified. Fufu is part of the topnotch African foods you shoud try. Pair it with any soup of your choosing and that's the best thing: Fufu will definitely go well with whatever choice you make.
16. Muamba De Ghalina – Angola
This special dish is a big deal in Angola. It is made from chicken and a red palm oil sauce called muamba de dendem. It sometimes has peanuts in some of its different variations. It is eaten with "funge" a starchy component.
17. Achu and Yellow Soup – Cameroon
Achu is a food that's eaten in western Cameroon. A staple in the heart of Cameroon, the achu is made from cocoyam and the yellow soup is made with achu soup condiments, palm oil and limestone. It is one meal you should try by all means.
Are there any other African foods that are your favourite?
COMPONENT NOT FOUND: donation