If you're trying to find your perfect partner, you may think this isn't going to be possible during the coronavirus pandemic. Sure, you won't be able to go on a face-to-face date at your local restaurant or enjoy a walk in the park. Social distancing has put a spanner in the works. However, it's still possible to meet your soulmate during this time through following our steps.
1) Start Online Dating
It's no secret how popular online dating has become. It's become the new way to meet people in a modern and busy world. This means it's still possible to meet a partner online. So, once you're finished scrolling on social media or enjoying sports betting, jump on one of the popular apps. For example, you can try tinder on your mobile device. There are also
websites you can use to meet people in your area.
2) Have a Conversation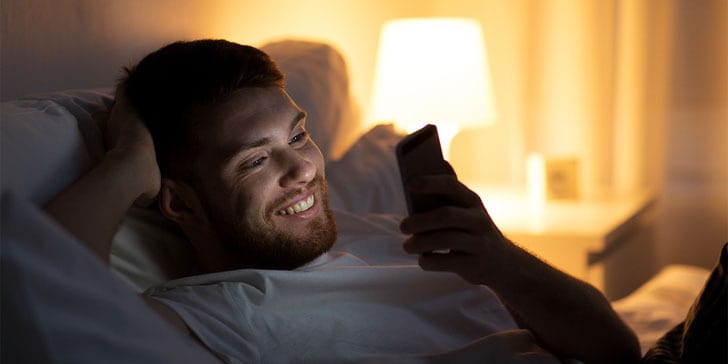 Since social distancing means you can't meet in person to get to know each other, you can still have a conversation online. Make the time to talk to them over the website or app. Ask them questions and get to know them just like you would over dinner. It might take a bit more effort, but you can still see if you like them and if you think it can go anywhere.
If you like them, try giving them your phone number and texting. Often, this is a better way to have a good conversation than being on the app. It can show that you're interested and aren't speaking to lots of people at the same time.
3) Try Video Calling
Once you've been chatting with somebody for a while, why not video call them? Of course, you can always talk on the phone first and see if you're able to have an effortless and fun conversation. When you're more comfortable, you can progress to video calling. This is a good opportunity to see if they're like their profile and you can get on with them on a personal level. In addition, you can make it like a real date. Grab a drink or something to eat. Dress up and look your best. The first virtual date can still be fun!
4) Make Plans
Yes, you're social distancing. But this doesn't mean you can't make plans for when you're not. Nobody knows when restrictions will end here or in other countries. It's likely that things might be this way for a while. But if you start talking to somebody that you believe you have a connection with, start making plans with them. This can give you both something to look forward to. It can make sure that the time you've spent chatting wasn't wasted and it can create some excitement for when the lockdown ends. Of course, make sure that you don't make any formal arrangements yet. So, don't book restaurants or flights across the country. If things continue for longer than we thought, this will just leave you disappointed. Instead, make temporary plans with no exact date. When we know more from the government, you can make solid arrangements for the future.
What's up, Zikoko Fam? It would mean the world to us if you spared a few minutes to fill this Reader Survey. It's so we can bring you the content you really want!