Citizen is a column that explains how the government's policies fucks citizens and how we can unfuck ourselves.
Think of SARS units all across Nigeria like teams competing in the Champions League. Except that this time, the goal is not to win a trophy by playing the best brand of football and getting fans to choke with excitement.
No, the mission is to emerge as the most despicable SARS unit in the country by rounding up unsuspecting young Nigerians and torturing them to death, practically.
Tucked away somewhere in Oyi Local Government, Anambra State, Nigeria, is a prominent SARS Unit in this "Champions League of Torture", known simply to many victims and survivors as "Awkuzu SARS".
From death by starvation to death by hanging, you name it, the SARS officers in Akwuzu have done it all. And when you keep reading the stories of these crazy human right abuses, you wonder if Adolf Hitler was really evil.
We dug around and curated some of these wanton human right abuses. You'll be shocked.
1. Dead Bodies On The Ezu River
On the morning of January 19, 2013, villagers in Amansea, Awka, Anambra State woke up to find the bodies of over 35 people floating on the Ezu River. For years, the exact killers of this people remained a mystery.
However, four years later, and in a report by the International Society for Civil Liberties and the Rule of Law, the civil society group accused the Special Anti-Robbery Squad (SARS) of the Anambra State Police Command of being responsible for 35 corpses discovered in the Ezu River, Amansea on January 13, 2017.
In the report titled "The Untold Story of The Ezu River Police SARS Killings", the civil society group stated that there was a need to highlight the activities of the Awkuzu SARS outfit following their continued killing of Nigerian youths in the name of fighting crime.
The organisation stated that they decided to revisit the matter following "increasing shocking, saddening and alarming rate of torture and killings of some of not many of the arrested and detained citizens by the Anambra State Police SARS operatives im the course of their so-called combating of violent crimes of armed-robbery and kidnapping in the state".
2. "We Drank Our Urine To Quench Thirst In SARS Cell"
In a statement posted on the Anambra Online Facebook page in 2017, a 23 young man named Chijindu (not real name), also recounted his experience in the hands of the Akwuzu SARS after he was accused of stealing a laptop.
He stated that he was arrested on February 23, 2017, and that when he got to the SARS office, the N15,400 in his pocket was confiscated, including the wristwatch, necklace and phone with him.
According to him, "When the Admin officer saw me, he directed his men to go and hang me. They took me to the back of a hall and tied me with ropes. They tied my hands behind, tied my two legs and then joined the ropes in the hands and that of the legs by the back, causing my chest to protrude".
He stated that they used an iron rod to lift him on an iron stand, after which they started using all manner of items to beat him, including machetes and sticks.
After breaking his teeth with an exhaust pipe and leaving him to hang for three hours, he started vomiting blood. But it didn't stop. They took him to an interrogation room where they took out the two SIM cards from his phone and destroyed it. Afterwards, one Aghaogu, the leader of the SARS instructed that he should be taken to Cell 5, the worst cell in Akwuzu SARS, where inmates hardly eat or drink water.
Afterwards, they took him from the cell to Onitsha, where they said he should lead them to the people he sold the phones and laptops to. At one Emeka Offor Plaza in Onitsha, the SARS operatives arrested four other boys, alleging that those boys were the ones who bought the devices from him. Meanwhile, Chijindu had never met those boys in his life. They also took him to his aunt's house where they arrested her son for helping him steal the laptop.
Chijindu was kept in the cell from February 13 to March 17, 2017. During this time, he and the other inmates were hardly given food or water, except on Thursdays and Saturdays when some Reverend sisters brought food. In a particular two day period when they went without food or water, some inmates started urinating and drinking their own urine.
When the inmates continued to cry weakly for water, Chijioke stated that they were tear-gassed into silence. Four among the nine inmates would later die, amidst the effect of the many human rights abuses. But the SARS operatives left the corpses with the inmates until the Police came to evacuate them.
On the second week of the detention, three other inmates further died, but two of the corpses were left with the inmates until after a full day. The corpse of the third inmate was already decomposing before it was taken away from the cell.
A week after the death of Tochukwu, another one of the inmates, Chijindu stated that there were moves to bail one of the inmates. He managed to scribble down details of how to locate his sister and the direction to his home in Nnewi with a broomstick and handed it to the inmate. It was through this way that Chijindu's family knew he had been kidnapped by SARS, after which they contacted some Human Rights activists.
It was through this process that Chijindu finally gained freedom. Meanwhile, when he was arraigned before the Magistrate Court on charges of Armed Robbery, not one complainant or witness came up against him.
3. "My Experience With The Special Anti-Robbery Squad Awkuzu"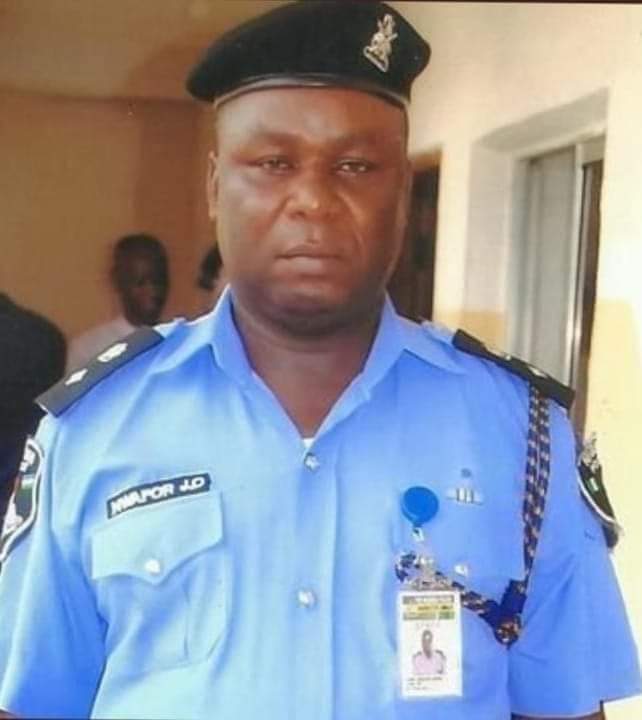 In another story on the popular Microblogging platform Nairaland, another Nigerian also narrated his gory experience in the hands of Awkuzu SARS.
According to him, "This is to expose the wickedness, cruelty, man inhumanity to man (sic), extortion and intimidation (of the Awkuzu SARS)".
He continued, "I was watching Manchester United v. Club Briggs yesterday. All of a sudden the special anti robbery squad came and pushed all of us inside their bus and pick up van. With no proof, they intimidated us with their guns. We were pushed into the cell".
"Very dirty cell full of innocent people. They have five cells. They kill at random, inmates confirmed that they kill people sometimes in the middle of the night for human parts sale. They torture people inhumanly. They are very wicked and callous. Very unkind and inhumane, please let government look into this thing. Many innocent people are there languishing".
He stated that he had been bailed with a fine of twenty thousand naira, but in his bail they wrote two hundred naira.
He stated that the only 'crime' he committed was to go watch a football match beside his house, and that many people who didn't have the money to bail themselves would have been in much worse trouble.
4. Social media outrage
On social media, Nigerians have also been sharing their trauma stories in the hands men of the Awkuzu SARS.
We hope you've learned a thing or two about how to unfuck yourself when the Nigerian government moves mad. Check back every weekday for more Zikoko Citizen explainers.