8 Ways To Reignite The Spark In Your Relationship
There comes a time in most relationships where nothing just seems to be going right. If these moments aren't navigated well, they can destroy the relationship.
We care about your relationships and don't want them to die. So if you've noticed that the fire in your relationship is dying, do one (or all of) the things in this article. Thank us later.
1. Cheat
Looking to light up your relationship? Then it's time to put your inner Yoruba demon to work and cheat. When you cheat, make sure your partner finds out, so they'll get jealous and freak out. With all the emotions in the air, declare your undying love for them and proceed to kiss them so sloppily that you might as well be the stars of a softcore porn film. If it worked for the leads in that one Mexican soap opera I saw, it'll work for you.
Pro tip: For an extra spark, sleep with their best friend.
2. Ghost them
Absence, they say, makes the heart grow fonder. If you don't want to cheat, just ghost and block them on everything. After about 3 months, make your grand return to their life. The way the love will rush back ehn, it'll make your head spin. Either that, or your partner will make your head spin with violence. Either way, your head will spin.
3. Take their matter to babalawo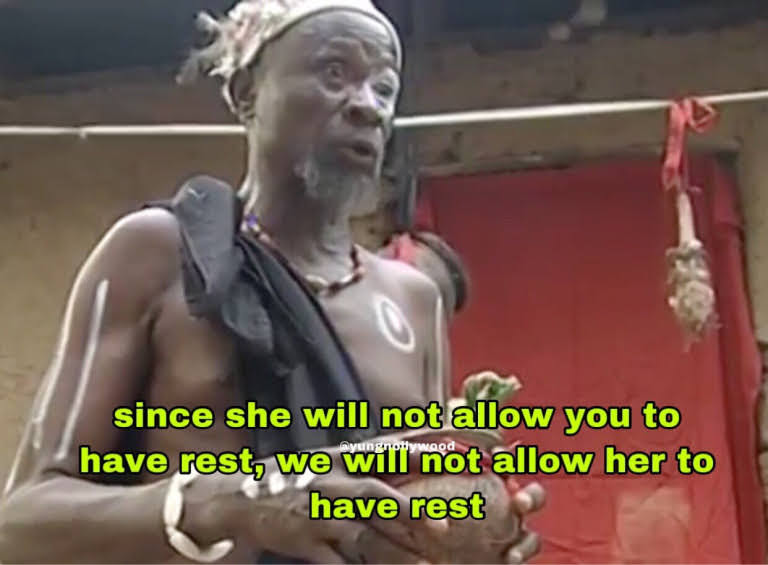 If you cheat and/or ghost them but they're still forming like they have coconut head, bring the ancestral forces into play. Take their picture to babalawo and command them to love you. If you don't have babalawo money, just call the number on one of those stickers in public buses that advertise services like this. May the odds be in your favour.
4. Open the relationship for some air
Yes, we said it. It's cold and lonely out in these streets. If you open the relationship, you'll both see that you don't value other people as much as you value each other. You two will be back in each other's arms in no time.
5. Give them a pillow with their face on it
Nothing says "I love you and want us to be young and exciting again" like a pillowcase with a face on it. To heighten whatever emotions they'll feel when they receive the gift, have it delivered by a saxophonist playing loud and awful music.
6. Put actual fire under their bumbum
Sometimes, all people need to feel love again is danger. That feeling that'll make their lives flash before their eyes, forcing them to remember that this life no be double double and that and they need to cherish the ones they love. If fire is too much, throw pepper in their eyes. Remember to gently whisper sweet affirmations of your love in their ears as you help them wash their eyes.
7. Create a fake account and drag them on Twitter
The strategy here is to use your real account to come to their rescue and drag the fake account until Twitter people start hailing you and your partner as the best couple ever. You'll be surprised by how many popular Twitter couples have done this.
8. Without their permission, rob a bank (with them)
Have them escort you to a bank with the promise of a surprise and then surprise them by whipping out the gun you hid in your crotch and shooting up the place. The raw confusion and excitement in that moment will keep your relationship burning for decades to come, including the ones you'll spend together in prison. Why do you think Bonnie and Clyde were inseparable and are #couplegoals to this day?
---