Every now and then, fortune and your employer smile on you and grace you with a salary increase, either in your current role or as part of a promotion. When you receive an increase, it is easy for you to want to become a golden boy/girl. You might feel the urge to become Sinzu. Perish the thought.
While a salary increase should improve your life in many ways, your first instinct shouldn't be to open Asos for shopping spree. Have you seen the exchange rate recently? Here are a couple of things you should do with your increase.
Count your blessings, name them one by one
Okay, seriously though. Calculate your new pay and see what this increase means for your life. Figure out the new tax and deductions and plan for additional financial security.
Clear your debts
Remember that person you've been promising to payback since September 2019? Now is the time to clear that debt. Your new salary should afford you some flexibility to clear out any obligations you may have. Don't be an onigbese.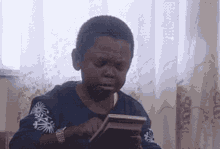 Build an emergency fund
You don't need me to tell you how important it is to have an emergency fund. A salary increase is a great way to build up that fund so that you're not caught slacking when emergencies do show face. To be forewarned….
Don't eat tomorrow's yam today
Don't forget your pension fund. You might be thinking "How do I know I'll be alive in 30 years time to enjoy my pension?" Okay, on the off-chance you're alive, do you want to be begging for money when you're too old to work? Put some money in your pension fund so you can live well in your old age.
Try dey enjoy, problem no dey finish
After doing the above, give yourself a treat. You've worked really hard for the raise/promotion and you've earned it. Order yourself the things you've been wanting, maybe a food platter too. Problem no dey finish. Try dey enjoy.
Now, read this one: 7 Massive Lies You Were Sold About Adulting