One of the most uncomfortable situations anyone can be faced with is trying to buy a condom for the first time.
Your babe/man/FWB comes over and things are getting heated. They (wisely) say they are not going ahead without a condom so you have to hustle to the pharmacy to get one.
You approach the pharmacy with some of the courage you've spent 5 minutes gathering.
1. As you're about to enter, you see five people inside, so you decide to just chill outside for a bit
But as one person leaves, another is entering.
2. So you eventually decide to go inside anyway
Don't forget that the object of your sexual interest is still lying naked on the bed, waiting for you.
3. The pharmacist asks what you want
And the courage you've just gathered disappears into smoke.
"I want to buy vitamin C," You say.
The chemist gives you the vitamin c.
"Anything else?" the pharmacist asks.
4. "I want to buy cndm," you mutter quietly under your breath
"Sorry, I didn't hear you?" The pharmacist says.
You repeat yourself.
5. "OH YOU WANT TO BUY CONDOM?"
You use your eyes to beg the pharmacist to lower his voice but he ignores your pleas. You can feel the judgmental eyes of every person in the pharmacy on you.
6. "Which one do you want?"
At this point, you just want to tell them to forget about it and go home. But you're already halfway through. One last push. You point at the condom nearest to you.
They pack it in a nylon bag that's too transparent for your liking. You start walking home with the condom in your pocket but you feel like everyone on the street knows what you just bought.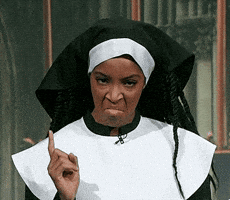 Next read: How To Be Profiled As A Yahoo Boy According To The Nigerian Police
Man Like – A series about men, for men, by men. Every Sunday by 12PM.