Let me start off by saying this is not an endorsement of cheating. Some of you might make reference to my name and say "i AM noT sUrpRisEd a fEMi is saYiNg tHis". Keep quiet. We heard you the first 500 times. Here, I'm not asking men to cheat.
In fact, I hate cheating. All I'm doing here is gathering tips to help you, in case you have to cheat. You know, like when someone puts a gun to your head and says "Cheat NOW or lose your life." Yeah, that kind of thing. Or for national security. Like when James Bond goes on his mission to save the world but he has to sleep with somebody to get the nuclear passcodes. That kind of cheating.
When you're cheating (because you totally and absolutely have to), it's advisable to look out for certain qualities so it doesn't quickly become a bad experience.
1. Discretion.
Guys, you want your side to be discreet. The quietest people that don't like drama make the best sides.
2. In a relationship.
If your side is in a relationship, you're in luck. This means they will avoid drama as much as you because they don't want to cast. Win-win for everybody.
3. Speed.
You want somebody fast. You want someone that's nimble and quick to react. Once you hear your partner coming in the distance, you want somebody that is already outside the window, running like the wind, their heels slapping the back of their heads.
4. Stealth.
Look, let's face it. You can't tell your partner that you're cheating for the sake of national security. If they come and meet you at home, you can't say "Oh baby, I did it to save millions of people." The side piece has to run till their heels are slapping the back of their heads. Your side must also be good at sneaking. If they can climb out of a window, that's even better.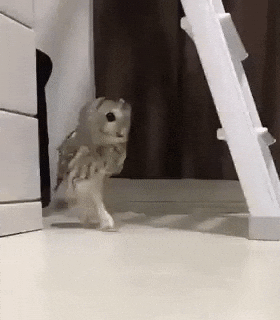 5. Can fight.
If stealth fails, I'm afraid you'll need somebody that can defend themselves, at the very least. Because if they break somebody's head, all of you will sleep in police cell and they will not hear that it's for national security.
6. Can beg
Guy, you want somebody that is very persuasive, in case you get caught, so that they can join you when you're begging for forgiveness. She might even throw in a little. "Forgive him now. You guys make a cute couple."
Read: 5 Nigerian Men Talk About Vasectomies
Man Like – A series about men, for men, by men. Every Sunday by 12PM.