I recently got a purse and it's been the most gloriously convenient thing, ever. In fact, I'm kicking myself for not doing it sooner. I think every person should have one, to hell with gender. The best part is, they come in different shapes and sizes so you can just pick the one that suits you. Here are 5 reasons why men should start carrying purses.
1. You can hide snacks there.
You know those moments when you wish you had a snack to munch on as your stomach is growling? One purse solves all of that. You can put biscuits, sweets, cookies or even swallow if you're feeling adventurous.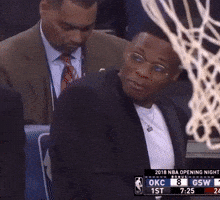 2. It's convenient af.
The average guy has to carry his phone(s), wallet, earbuds case, glasses/sunshades, keys, power bank, charger, chapstick, facemask and sometimes a mobile mi-fi. Are we really expected to fit all these things inside the two pockets of our chinos? Men need purses too.
3. It's stylish
The right purse can take you from basic Bayo to stylish Stephen. Pairing a purse with your outfit is a look for days.
4. People will think you have money.
Carrying a purse makes you look like you just finished having a meeting with Otedola. It's a yes for me.
5. It shows that you're a man of taste.
A man who doesn't care about gender norms, is prepared with his arsenal of items in his purse and you're stylish? What's not to love?