You probably know a guy that has been struggling to grow his hair for years but is still competing with RMD in terms of hair length. Send this article to them. It'll hit very close to home, which will be hilarious and totally won't end with them knocking your teeth out in anger. Go on, do it.
1. It all starts when you start seeing other guys with plenty hair
You wake up and go on Instagram to see men with cool hairstyles. Every guy around you has plenty of hair. Even all your friends are braiding their hair and getting dreadlocks.
2. Then you realise your hair has never grown past one short level before
You start having flashbacks. Wait. Have I ever had hair before? Does my hair even grow?
3. Your guys have probably even laughed at you
If they haven't done it in your face, they've done it behind your back. They've also said you'll be bald by 28., and it hurt. Do you know why? Because deep down, you know it's true.
4. So because you're worth it, you decide to take your hair growth journey seriously
This hair? Na all of us go carry am last last.
5. First of all you go to YouTube
Midway through your third video, you decide that all these oyinbo people cannot understand your problems the way your real-life friends do.
6. Then you meet someone else you know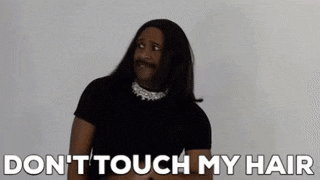 Everyone has that one friend that grows out their hair and is a total badass at it. They probably should collect money for the premium advice they're about to give you, but you beg them to just give you for free.
7. When you start hearing all the new terminologies
In no time, you start hearing things like shrinkage, breakage, deep conditioning, elasticity, 4a, 4b, and 4c hair, and you're just there like, "Did I come to grow my hair or to learn how to become a hairdresser?"
8. When you find out you have to have a daily routine
"Daily routine? To grow out my hair? I cannot sleep with my hair on the pillow just like that?"
9. When you find out all the products you have to buy
Essential oils, leave-in conditioner, shampoo, moisturising conditioner, detangler… ahnahn! Is it not just hair?
10. … and their prices
This is where most guys check out. That small bottle of leave-in conditioner is ₦5000? I don't really need hair like that, please.
11. This is you realising that other guys don't have to do all this wahala
Am I cursed?
12. When you finally decide to start
Let's gooooooooooooo!
13. But you're not consistent
Two weeks later: Routine in the mud.
14. So you just decided to go bald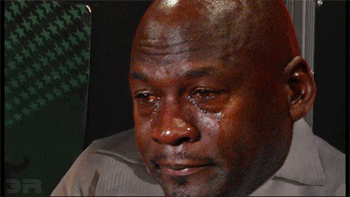 Locs and braids are kuku for small boys. Rich, mature men are bald, please.
---