So you've decided to don your big boy pants, get serious with your life and settle down in a relationship. Thank God for small mercies. Just one tiny hitch: getting serious means having to meet your girlfriend's parents. Ghen ghen.
Luckily for you, Zikoko has decided to help your life by putting together this short guide to meeting your girlfriend's parents. Just take a deep breath, relax your navs and read on.
1. Make sure she's The One.
First of all, you want to be sure that this relationship is IT. Like nothing dey shake. Why, you ask? Because, if you're like me, you have only one parent-meeting-relationship in you. Make sure you and your partner are on the same page. This is not the time to be beating around the bush. BEAT THE BUSH GAN GAN.
2. What to wear?
Now that you've settled preambles, you want to look your best. The saying "The way you're dressed is the way you'll be addressed" (whatever that means) is a Nigerian parent favourite.
That haircut you've been putting off? This is the time to do it. If you can barb skin, that's the best. You've won Mrs Okafor's heart. If not, barb something that looks responsible, in Nigerian parenting parlance.
Remember that lower is always better, skodo is the best. If you have dreads or cornrows, I suggest you stick to being a shadow boyfriend to your woman. Don't say I didn't warn you.
3. Hide your iniquities
Next: you see that earring/stud that you're wearing? Remove it. This is also the time to cover that tattoo. Wear your clothing that'll cover your ink, if not, express disqualification. If you have a face/neck tattoo, I wonder what you're doing reading this article.
4. Suit up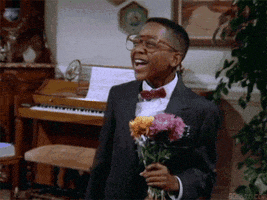 Here's a simple truth: Nigerian parents love suits. Once you wear a suit, you're automatically responsible. Doesn't matter what you do for a living. Just wear a suit.
5. Let's see your LinkedIn profile
Speaking of doing for a living: this is not the time to be telling them about your music career. Perish the thought.
This is when you tell them about your internship at Goldman Sachs or AFREXIM. If you work in a bank or in tech, even better. If you're a doctor, lawyer or engineer, you've won.
6. Something light
Now you're heading to their house. Find out from your babe if they are big on alcohol. If yes, it is imperative that you buy the finest whiskey in your pay grade or a nice bottle of wine. Just something light, yuno. If they are teetotalers, just buy a hamper basket. You're doing well.
7. First impressions
You're at the house. If your girlfriend's parents are Yoruba, prostrate as flat as you can; ideally, your chest should be touching the ground but we don't want to rumple your nice suit. Otherwise, greet in a manner that reflects your home training.
8. Finally…
…and most importantly, no inappropriate jokes. This is not the time to be Dave Chapelle. Get a feel of the atmosphere, laugh at her father's dry jokes. 
Pro tip: tell her mother that you could swear that she and your babe are sisters; such is the nature of her youthfulness. This automatically gives 100 points to Gryffindor. It doesn't matter that it is a lie. Just lie it. Thank me later.
If you enjoyed reading this, you should totally read Want to Trigger Your Nigerian Girlfriend? Try These Tips.