Are you tired of running this rat race, just to end up earning peanuts? We feel you, and so we've created this guide specially for you, so you can ask your boss for a raise.
Don't forget us when you're doing giveaway.
1. First of all, know that once you start, you can't back out
You can't go halfway through and say you're not doing again, so if you don't want to risk eternal unemployment, just know that once you start, you must finish. Ehen.
2. Now, send a formal email stating that you would like your salary to be increased
Send it with your full chest. If your salary is ₦100,000 and you want them to increase it to 2 BTC, write it there. Closed mouths don't get fed. Don't you know that you're bringing value to their company?
3. If that doesn't work, walk into your oga's office and try to talk to them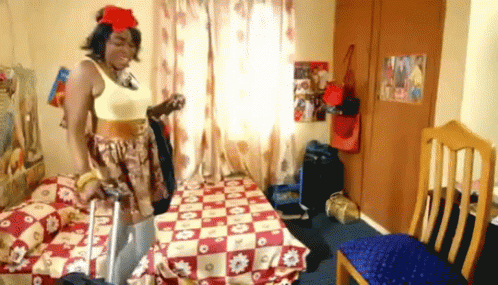 Try to sort it out man to man.
4. If they're still being stubborn, tell them that they have one more chance
Dear sir, things about to get ugly. You will run me my coins whether you like it or not.
5. Now, try to seduce them
As you're rubbing their chest, just take the opportunity to remind them about that raise they wanted to give you. Apologise for threatening them.
5. If they don't budge, threaten to expose them
Even if you don't know what to threaten them about, tell them that you'll leak their secret. Ogas always have dirty secrets.
7. Challenge them to a duel. If you win, you get a raise
Haven't you heard that the violent take it by force?
8. If all else fails, go and meet baba. He will know what do to
All you'll need is one black goat and small palm oil. Salary don set.
9. When your boss finally gives you the raise
---