If you were born into this world without the necessary motor skills dancing requires, this one is for you. Many times, you've tried to learn a move or two, but many times you fail. In a country like Nigeria where everybody's second nature is dancing, being unable to dance can be the most annoying thing in the world. You'll relate to some of these.
1. Being the awkward one at the party
Standing in a corner, minding your own business before someone doesn't mind theirs and invites you to dance.
2. Pretending to receive a phone call when someone tries to dance with you
You see a friend coming towards you dancingly and you just know they want to make you dance, so you sharply fake a phone call and get the hell out of there.
3. Someone forcing you to dance and you embarrass yourself
Shit. This is what you were trying to avoid. Now your secret is out.
4. When the person you've been crushing on wants to dance with you
And you have to quickly decide whether you want to run away or dance and embarrass yourself. The ball is in your court.
5. You're a professional chair dancer
While you might not be able to bust moves while on your feet, you're a pro when it comes to dancing while sitting on a chair. Michael Jackson no do reach like this.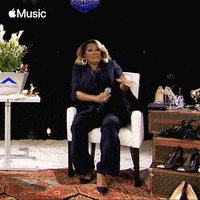 6. Watching everybody have mad fun dancing
While you sit in a corner and think about what you must have done in your past life for God to fall your hand like this.
7. Dreading your wedding day when you'll have to do couple's dance
Or beg the MC to skip that part of the agenda.
Read: 8 Meals That Will Expose Your Management Skills
Help Zikoko keep making the content you love
More than ever, people are turning to Zikoko for stories that matter and content they love. But still, we, like many media organisations, are feeling the financial heat of these times. If you find us valuable, please make a contribution to help keep Zikoko zikoko-ing.
Thank you for your support.
We are also cool with Crypto.