You're here because you want to be smarter. Cool. You're just like us, looking for ways to get better. The long answer is, there are too many things to do to improve your learning, logic, reasoning, creativity and problem-solving skills to fit into one single article.
The short answer? Sign up for TechCabal's new newsletter.
Wait, don't close this page yet.
You're probably wondering how a random newsletter can make you smarter in just five minutes. We'd wonder the same thing too, except that TC Daily isn't just any newsletter. It's a revamped, easy-read newsletter from TechCabal, containing every tidbit you need to know about tech in Africa. Even the ones you think don't concern you end up being important. Remember that beer parlour argument about how Netflix would kill DStv in Africa? Yep, the TC Daily covered that. 
How about Erica, Kidd and co. helping DSTV drive its new product, Showmax? The TC Daily tells us about that too.
While many tech publications like to use a lot of tech jargon, TC Daily keeps it simple. It uses bite-sized pieces to inform you about everything you need to know on the African tech scene.
Paystack's $200m acquisition? TC Daily explains all of that too
When news broke that Paystack had been acquired for $200m, the Nigerian tech scene went wilddd. You, on the other hand, didn't get what all the fuss was about.
On these issues and many more, TC Daily keeps you knowledgeable and up-to-speed with tech industry happenings, so that you can soro soke next time people are discussing in the beer parlour.
TC Daily just doesn't give you the news; it also provides context so you can better understand wetin dey sup.
Do it for Techbae
Imagine finding your Tech Bae but not being able to keep up a conversation with them because you don't understand their nonsense? TC Daily is here to save the day. It compresses all the tech news into a 5-minute read, leaving you much knowledgeable than you were before you started the newsletter and gaining you several cool points in the eyes of your crush.
Imagine being able to discuss tech with your tech crush so that next time you're talking about how Andela makes money, you won't say it's because Mandela created Andela.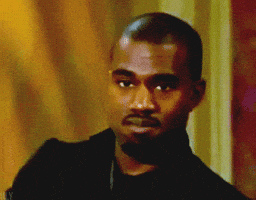 What's the bottom line?
A lot goes on in tech every day. It's easy to become overwhelmed by all the news. Honestly, half of that stuff can be difficult to understand.
With TC Daily, you get a quick rundown of what's happening, alongside with some context, all in five minutes.
Subscribe and you get a daily dose of 5cc of knowledge daily. You can't really beat that.
Or you can just come to our office and beat us if you're not smarter after one week. We're working from home sha.
Subscribe today.
Read: 11 Ways To Instantly Recognise A Nigerian Tech Bro
Help Zikoko keep making the content you love
More than ever, people are turning to Zikoko for stories that matter and content they love. But still, we, like many media organisations, are feeling the financial heat of these times. If you find us valuable, please make a contribution to help keep Zikoko zikoko-ing.
Thank you for your support.
We are also cool with Crypto.