When someone is said to suffer from hypertension, more often than not, you'd assume that the said person was at least middle-aged. On the contrary, hypertension and high blood pressure do not discriminate. It plagues the young and old alike. Of people in the 19-39 age group, 20% of men and 15% of women suffer from hypertension, and this number is only expected to climb.
Someone reached out to me to tell me their story about hypertension. I put out a call on Twitter, looking to talk to more people dealing with the condition. I didn't expect more than a few replies. I was wrong. My DMs were flooded by a deluge of young adults who are dealing with the condition. Here are some of their stories.
Joseph, 24
I was first diagnosed during a medical clearance for admission into a university when I was 15. The doctor remarked that my BP was high. I wasn't admitted into that school, and I didn't pay attention to the diagnosis. Less than a year later, I suffered a bout of malaria and my BP was mentioned again. I started to worry. It was a few months later, at another university clearance where it was brought up again that I started taking it seriously. When the palpitations got worse, my mom had to take me to the hospital. I was given some drugs that always made me feel faint, so I stopped using them.
After a series of crises, I started taking it very seriously. I got better drugs and made some lifestyle changes – I work out, eat fruits and reduced my soda intake. I've used the drugs every day since then, although I've taken short breaks from them a couple of times.
It's been eight years since I found out. There were lonely trips to the hospital for drugs, insane headaches, intense palpitations and scary nights I thought were my last. It was quite hard to make the mental shift at first, but I'm used to it now. I also pray and talk to God about it. I'm just waiting for the manifestation of complete healing.
Afolabi, 28
There was this strike period. I was just playing around in school, but I noticed I was always tired. I decided to go to the medical center and they found out my BP was 151. I insisted I was fine but the nurse kept saying this isn't normal for this your age (I was 19). I told my folks and we went to see our personal doctor. He said it was high but didn't want to place me on hypertensive drugs because I was young. He told me to make diet and lifestyle changes. I did that for a few years. Fast forward to my fourth year in uni. I had been drinking a lot of coffee that period, thinking I had moved past the whole HBP thing. All of a sudden, late one night, I started gasping for breath, despite windows being open. My mum lay me on my back and tried to calm me, before taking me to the hospital. That was when I was finally placed on the medication Amlodipine. I was supposed to go back for checkups, but I never did. I had a couple of crisis moments in-between that forced me to go back on my meds.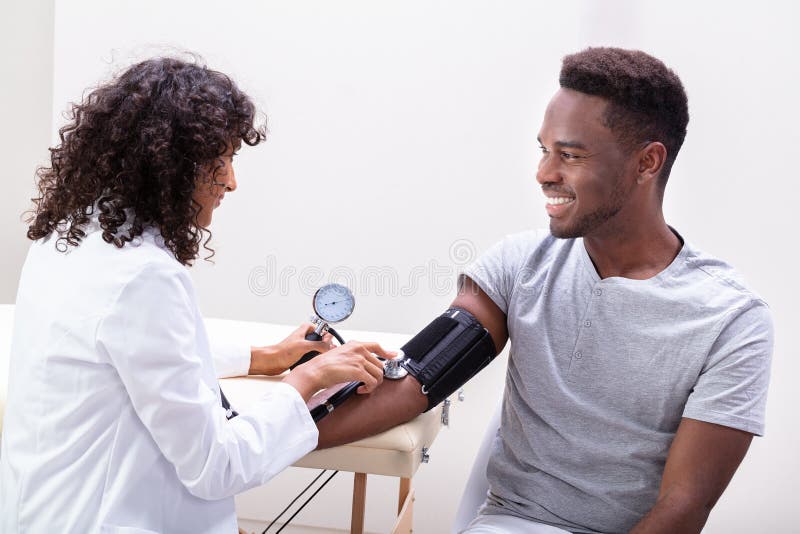 At various times, I stopped using the medication because I hated the idea that I was going to be using it everyday for the rest of my life. Someone advised me to use hibiscus flower (zobo), which is actually backed by a study. I used to be able to take some wine, but I stopped when I started seeing scary signs. There's a lot of stigma around it as well, because people tend to jump to say "Ah, does it run in your family?" Some other people are sympathetic, like my boss who gives me the day off when I have panic attacks.
Desmond, 21
Last year, I was at the airport waiting for my flight – I was almost two hours early because Nigerian. One of those diagnostics people gave me a flyer while I was waiting, asking me to check my blood pressure for free so I said, sure, why not. The guy checked it and asked my age several times. I kept insisting that I was 21. It was really bad. I can't say I don't know why it was high — I overwork myself, barely sleep and I work all night because my father is not Dangote. I'm also quite inactive because my work requires me just sitting down.
I ended up going for a proper checkup at a hospital and it came out the same. The doctor advised me to sleep more and be more physically active. Now, I try to get eight hours of sleep and go to the gym six days a week.
A.B, 26
Until I started dialysis for my kidney problems, I had never had a BP issue. To undergo dialysis, the doctors have to set up an access site for my arteries and veins. The process is quite excruciating and that period was tough for me. I suspect that triggered the blood pressure. I started taking medication which helped manage it.
I'm an anxious person, and that didn't help my blood pressure. Eating edibles helped me relax. So far, it's been good except for one time where my BP spiked to 212/140 and I was admitted to the hospital. On the whole, I monitor my BP and use my drugs consistently, because that makes a huge difference.
Anita, 26
I work in a foreign tech company and when I tell you the work there is fast-paced, multiply it by 1000. Commuting from the island to the mainland, working long hours and getting home at odd hours for more than a year didn't help matters. I was expecting a promotion in the company and when that didn't come, I worked harder and longer hours and even took on a certification course, working every day of the week and going to classes on the weekend. All of thatfinally tipped me over the edge. In 2019, I was diagnosed with hypertension.
To be fair, I was pushing my body rather hard. I was working on multiple projects and assignments while still meeting my work KPI. I was eating a lot of processed food and not getting a lot of exercise. When I started getting horrid headaches, I went to the hospital and was diagnosed with HBP. Man, it was the ghetto. I called my mom and friends and cried and cried. I could not believe I was 25 and hypertensive. I felt like I failed my body.
The first step was to start making healthy choices. I try to be kinder to my body, take medications religiously, exercise, fast intermittently, reduce processed foods and check my BP everyday, which makes it interesting when you're sleeping over somewhere [laughs]. Most importantly, I now maintain a healthy work-life balance. We tend to think that if work is not killing you, you're not working hard enough. My mother said "If anything happens to you, they'll be fine but we would have lost you."
Daniel, 22
It all started when I was at university. I started having some intense migraines coupled with frequent dizziness and chest pain. Immediately, I went to the school clinic to see a doctor, only to be told I had high blood pressure. It was triggered by stress, lack of rest and unhealthy eating patterns, like the average Nigerian student. I immediately called my mum, who's also hypertensive and she entered panic mode. Fortunately, I caught it early and with some dietary and lifestyle changes, it dropped.
I had finished school and moved to Lagos when I started feeling symptoms again. I didn't need anybody to tell me what it was. I took leave from work and travelled home to Ibadan ASAP when I found out my BP was 150/90. My doctor adviced I avoid certain foods, take exercising more seriously, eat a lot of fruit and vegetables and rest, which is almost impossible in a city like Lagos.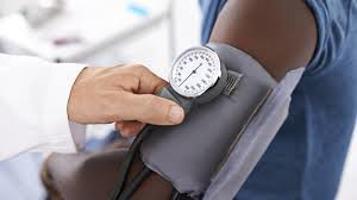 I recently found out that my older brother is also hypertensive. Seeing as my mom is also hypertensive and my grandfather died from hypertensions, it's safe to say it's hereditary in my family.
The pandemic helped get me back on exercising and I've curbed most of my food indulgences. Today, I'm stable but I'm not quite there yet. My BP rises and falls between 125 – 130 over 90 these days. Considering the fact that I'm managing it without medication, this isn't so bad. Las las, we go survive this thing.
Abiodun, 31
I found out I had HBP in the most random way. My mom was undergoing a surgical procedure at the hospital. I was chatting with a doctor and casually complained of dizziness and headaches. He was suspicious and told a nurse to some tests and check my BP. To my schock, it 160 over 91. I've been on medication ever since.
At first, it was hard to use the drugs religiously but when I realised it was a matter of life and death, I've set a daily reminder to use my drugs and to check my BP with a blood pressure monitor.
Kate, 28
In 2017, during medicals in school, the doctor told me I had an elevated blood pressure. He asked if I was going through anything. I was – a partner did something really shitty to me. When I visited a hospital, I was given medications, which I used for only a month before I stopped. I ignored it until one day when I went to the clinic for a headache. They found out my BP was stageringly high. I was immediately sedated and my mom was contacted. I began using medications again.
It's hard taking a pill every blessed day. During the lockdown, I relapsed again until had angina (a type of chest pain caused by reduced blood flow to the heart). It was a very scary experience. I go for checkups sometimes, but frankly, I'm tired. Tired of it all; being unable to eat certain foods, cutting off habits like drinking. Sometimes, I get hot flushes in my feet and my heart races very fast. Other times, it's headaches and dizziness.
We bet you've not taken this quiz yet: Younger Nigerians, This One Will Definitely Stress You
Help Zikoko keep making the content you love
More than ever, people are turning to Zikoko for stories that matter and content they love. But still, we, like many media organisations, are feeling the financial heat of these times. If you find us valuable, please make a contribution to help keep Zikoko zikoko-ing.
Thank you for your support.
We are also cool with Crypto.