Growing up in Ibadan means that you've heard people talk about the brown roofs, superior amala and general slowness of Ibadan people (we aren't slow, we're just not in a rush, leave us alone.). Anyway, this article is from someone who grew up in Ibadan to everyone else who grew up in Ibadan. Enjoy the sweet nostalgia.
I'm breaking this article into two parts because I'm part millennial and part gen-z
Ibadan for the millennials
1. Agodi Gardens 1.0
Before there was the Agodi Gardens we have today, there was the really nice and serene one. The one with trees and a lake that everyone liked to visit. We like the new Agodi Gardens but the millennials remember the OG.
2. Waking up to loud preachings from churches or mosques
You'll wake up at 7 am in the morning and your ears will be battling to differentiate one sound from the other. I wonder if all those messages made Ibadan people religious. If you grew up in Ashi or Akobo, we're sure you're familiar with this. How's your relationship with God?
3. Buses that will tear your clothes
These buses had sharp corners that would tear your clothes and tear you to pieces if they could. Actual, moving rusted iron pieces. Buses going to Sango and Beere were the most notorious.
4. People speaking Yoruba to you wherever you go
Ibadan people's first instinct is to speak Yoruba to you, even in formal situations. They always expect you to either speak or understand Yoruba.
5. Ibadan people's bad mouth
Don't accidentally offend an Ibadan person because you're going to hear what you're not ready to receive. Ibadan people always have an insult ready at the tip of their tongue, the most popular one being ode.
6. Almost everyone in Ibadan knows themselves
I lost count of how many times I got stopped by random people to tell me whose child I am (I have my mother's exact face, but that's not the point). Almost everyone in Ibadan knows themselves or knows someone that knows you.
7. Trans amusement park
RIP to the original Trans Amusement Park. It sucks what eventually became of Trans Amusement Park, we hope it gets revived someday soon. The ice cream and all those cool rides. I went to Trans Amusement Park a few times and I still remember how fun it was those few times.
8. Trains/railway lines that actually worked
Yes, we know you're going to say trains are back and functioning again, but we actually had trains that weren't only for interstate travel.
9. People constantly comparing Ibadan to Lagos
Please, get out of our face with that silly comparison before we open our eyes. Lagos people always have a reason to compare Ibadan to Lagos like we Ibadan care.
10. Random Yoruba person telling you "Kini so"
Just tell another Yoruba person you live in Ibadan and they'll start shouting "kini so" 😐. Always disturbing our peace for no justifiable reason.
11. BCOS Christmas party
BCOS is a national and state treasure, but BCOS Christmas parties are a treasure of their own. Every BCOS Christmas party walked so other Christmas parties could run.
12. Rite Choice
Leaving your house to play games at Rite Choice was a weekend right choice. Everyone was welcome at Rite Choice.
Ibadan for the Gen-Zs
1. Amala Skye (aka Skye Lolo)
Amala Skye isn't young, but it's still young enough to be a major memory for any gen-z who grew up in Ibadan. Skye bank is no longer in existence, but Skye lolo remains a national treasure.
2. Secondary school parties in Koko dome and Cotton's club (now GQ, Bodija)
If you went to ISI, Maverick, OBMS or any of the cool kid's schools, you surely went partying in Koko dome. If you didn't go to any of these places, you either had strict parents, were a dead guy, went to a dead school or all three.
3. Salt n Light Camp
Torn between sharing these with the millennials because I know people who went to Salt n Light camp who're expecting their 6th and 7th child. Salt n Light camp was the coolest religious camp, a really great experience for teenagers.
4. Micra drivers honking for no reason
One time, I told a Micra driver to stop honking unnecessarily and he decided to honk his horn from when I complained until he dropped me. He even made a rhythm with the horn. That's how silly Micra drivers are in Ibadan.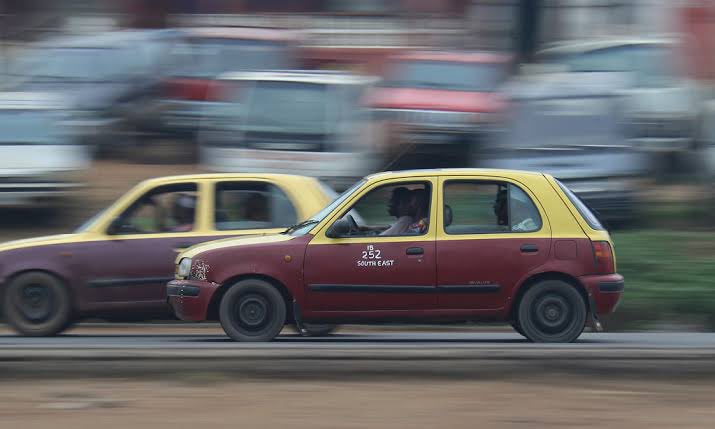 5. Heritage Mall (Circa 2013)
You can't mention growing up in Ibadan as a young person without mentioning Heritage Mall. I feel shy whenever I remember the day Shop Rite opened in Heritage Mall, anyway, that's one of the peculiarities of being an Ibadan person.