If your Nigerian boyfriend or, even worse, husband has the audacity to catch you having an affair, it is only right you deal with him for not facing his front.
Here are 11 ways to punish him
1. Ask him to kneel down, raise up his hands and close his eyes.
Since he wants to behave like a child, it's only right you punish him like one.
2. Make him write "I will learn to mind my business" 1000 times in a notebook.
Since he has time to be catching you cheating, give him work to do.
3. Don't give him food for one week.
Hunger will force him to change his ways. Advise him to also pray about his inability to mind his business, so it won't be like he is doing hunger strike.
4. Tell him to write a public apology and print it on the front page of a Nigerian newspaper
This is the barest minimum to be very honest, he needs to let his people know he is an amebo.
5. Tell him to make a video confessing to the world that he, [insert name], doesn't mind his business.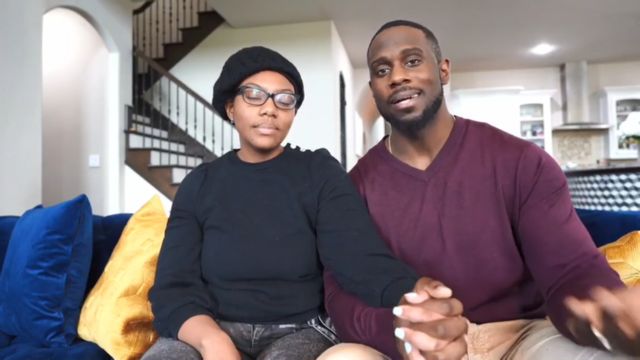 And you better hold his hands while he makes that video, in fact, wear your Sunday best for your appearance in the video.
6. Follow him to his place of work and make him confess his evil act.
They'll probably say it's a personal issue, but tell them this: "If a man can snoop in women's business, what is the assurance that he is dealing with your company in complete honesty?"
7. Follow him to his church, mosque, or shrine, and make him announce what he did.
Shebi he knows how to do amebo? You too you know how to publicize that work.
8. Ask him to tweet every one hour, his evil deed.
Schedule the tweets! "REMINDER: I, [insert name] snooped on my love It was a foolish, careless act, and I want to say I am sorry."
9. Confiscate his phone for a whole month.
Yup, one month is short sef. He should send pigeons if what he wants to communicate is so important.
10. Ground him.
No going out to see friends, no visitations. Work? Let him do it from home. Next time, he will remember that actions have consequences.
11. And finally, leave him.
He should have worried about losing you before he let his jealousy make decisions for him.
But if you want to pity him and stay, you can stay oh.
Just always hold that his amebo spirit over him. And please, I beg you, do not stop cheating.
Y'all be easy in your relationships.
Subscribe to the Zikoko's brand new relationship newsletter and your life will never remain the same!