Someone tried to make a list of foreplay options you could try with men. *Laughs in Nigerian men* Here are valid reasons why you should never try these options with a Nigerian man.
1. Neck kisses
Do you enjoy the taste of car batteries? Yes? Then go for it.
2. Body kisses
Nigerian men that have the accumulated sweat of our heroes past. Dear, save yourself.
3. Ice cubes
Why? So their balls can shrink and look like a Sphynx cat?
4. Ear kisses and tonguing
you will try this and end up with thick ear wax at the tip of your tongue or the after taste of agbo at the back of your throat.
5. Ass eating
Do I even need to say anything? These men do not even wash their balls because they think iT's gAy. Do you know how filthy their ass is?
6. Ass play
Try to touch a Nigerian man's ass and watch his butt clench with the force of Thor. Nigerian men protect their ass like it's the holy grail. Ordinary pegging article we wrote, they almost rioted.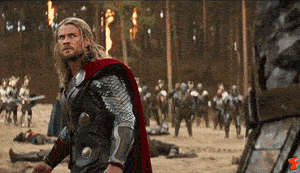 7. Blow jobs
Dear Nigerian men, when our eyes water from giving you a blow job, it usually because of the stench of your balls. The tears are a cry for help.
8. Nuru Massage
Why do you want an erotic massage? So you can cum 5 minutes in and blame it on how hot we are. Thinking a Nigerian man can last a Nuru massage is a stretch.
9. Toe sucking
My dear, do you enjoy the taste of Mushin and danfo buses? With their Israelite feet that trek everywhere.
10. Dirty talk
Thing with this is you don't know which one they will take as an insult.
11. Choke
Watch a Nigerian man brush his teeth and see how he handles his toothbrush choking him and then make your decision from the results. But do you really want to find out?
12. Spit
Ahhh. You'll kiss a Nigerian man and exchange all the saliva in the world but make it a deliberate act and try to spit in their mouth and see how your relationship ends.
The Lord did not die that affiliation might arise again. Save yourself and your freaky nature. Don't waste it on Nigerian men.
Subscribe to our HER newsletter because you love Zikoko.
COMPONENT NOT FOUND: donation