Election bells are ringing again, and the Federal Capital Territory (FCT) is in the spotlight this time.
Residents of Nigeria's capital will get another chance to elect officials that promise to make their lives better, just like they promised before the last election and the ones before that.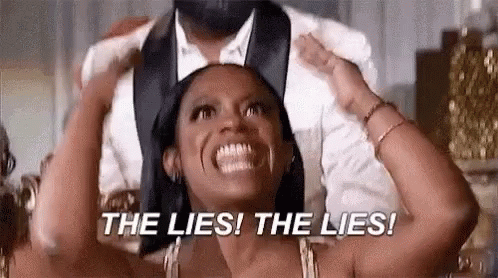 What do you need to know?
The February 12, 2022 elections are for the positions of chairman, vice-chairman, and councillors of the FCT.
The capital city has six area councils. They are Abaji, Abuja Municipal Area Council (AMAC), Bwari, Gwagwalada, Kuje and Kwali.
There are 62 wards littered across these councils, with 10 in each except for Abuja which has 12.
Map of FCT [Research Gate]
The FCT council elections are conducted every three years and the last happened in March 2019.
Winners of tomorrow's elections will be sworn in on May 19, 2022.
Who's in it?
In total, there are 68 positions up for grabs in the FCT elections, and 473 candidates scrambling to get a piece of the national cake.
52 men and three women are gunning for the chairmanship positions, while 47 men and eight women want to fill the vice-chairmanship seats.
Chairmanship and vice-chairmanship candidates for FCT elections [INEC]
332 men and 31 women are also battling to become the chosen ones to start warming the councillorship seats by the time the elections are over.
Councillorship candidates for FCT elections [INEC]
There are over 1.3 million registered voters in the FCT to decide who gets what.
What parties are involved?
All the candidates for the FCT elections are being sponsored by 14 parties in total.
They are: Action Alliance (AA), African Action Congress (AAC), African Democratic Congress (ADC), Action Democratic Party (ADP), All Progressives Congress (APC), All Progressives Grand Alliance (APGA), Allied Peoples Movement (APM), Labour Party (LP), New Nigeria Peoples Party (NNPP), National Rescue Movement (NRM), Peoples Democratic Party (PDP), Peoples Redemption Party (PRP), Social Democratic Party (SDP) and Young Progressive Party (YPP).
Why should you care?
Local government elections are the most regularly ignored in Nigeria, sort of like the middle child.
Despite how important councillors are to making sure people at the grassroots feel the impact of governance, voter turnouts are usually terrible.
It is important that Nigerians exercise their rights to vote for the exact kind of leaders they want in office.
So if you reside in the FCT and have a permanent voter card (PVC), you should vote.
If you don't have a PVC, you should plan for the future and start the registration process here.