Shawarma as a meal needs a facelift and that can only be done by introducing interesting condiments to the greatness it already is. 
Here are a few things Shawarma needs to achieve top tier greatness. 
1. Peppered Snail
You sef, think am. Imagine crunchy peppered snails in your shawarma. Snail plus shawarma equal to perfection.  The people who get it, the ones who don't get it can forget about it. 
2. Ugu Leaves
Hide those boxing gloves and hear us out. Imagine replacing Cabbage with Ugu leaves. The freshness, flavour, the total je ne sais quoi of the meal. Ugu leaves are also going to make the shawarma more relatable, unlike ewedu leave. 
3. Ponmo
It's unfortunate that no one has actually thought of doing this sef. What's sausage if not ponmo with a foreign degree? Replace the sausage with homegrown ponmo and enjoy the best shawarma of your life. Peppered ponmo to be specific. 
4. Smoked fish
You need to appreciate us for this very brilliant idea. Ponmo, peppered snail and ugu leave all in your meal? You're about to be the healthiest person alive. Nicely smoked fish, not dried. 
5. Nicely chopped atarodo
Chop the atarodo really nicely. Don't cook it or blend it. Mix it with the above ingredients and enjoy the best shawarma you've ever had. 
6. Red oil
What's the difference between the sauce they put in shawarma and red oil? There's actually little to no difference. Red oil is even healthier.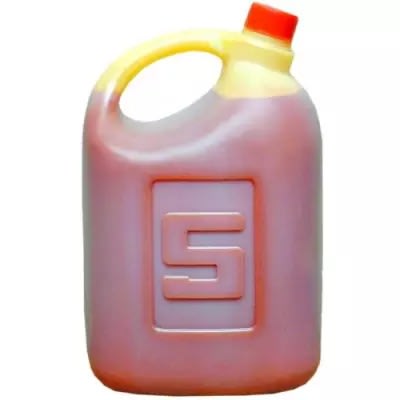 7. Crayfish
Crayfish and shawarma were a match made in heaven. It makes perfect sense to some crayfish for flavour.
8. Ewuro
Only do this when you need the meal to spark introspection. This isn't the kind of shawarma that sparks joy. Not every food sparks joy, some meals are for deep thinking. 
9. Utazi 
Add Utazi for the best bust of flavour. 
10. Maggi
No, we aren't teaching you how to make efo-riro. You can choose to add or remove any ingredients you don't want. We're only asking you to consider these things. 
11. Shaki
Ponmo is good, but shaki is better. Tearing the shawarma apart while protecting your eyes is the best way to enjoy it after a very long day. 
12. Asun
Shawarma with chicken, ponmo and asun? We can bet there's no sex you've had that's better than that combination.