Sex doesn't always work out the way we hope it will. If you're a sexually active adult, it's very likely that you will have terrible sex at least once in your life.
So, I decided to ask a few Nigerians about the worst sex they've ever had. From a smelly vagina to an avalanche of vomit, these were 7 of the most interesting stories I got.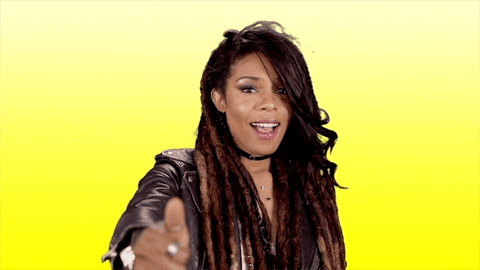 Farouk, 25/Male/Bisexual
My roommate and I had started fooling around, but since it was his first time with a guy, he always needed a bit of alcohol to give him the courage to get through it.
On the night we planned to go all the way, he drank a little too much. He ended up vomiting right on me. It was so much. I don't think our relationship has been the same ever since.
Yewande, 18/Female/Straight
I had never had casual sex before, so I was both excited and nervous. I had only ever slept with one guy before him. He came over and seemed very confident. Then the nonsense started.
We had barely kissed and he was already pulling my hair and choking me. I don't have a problem with either of these things, but it felt so unnatural. He was obviously trying to re-enact all the terrible pornos he'd watched.
Then he went in, and all I can say is harder and faster is NOT always better. To make matters worse, he kept calling me by my Twitter name. It was so terrible, I had to stop it. I hope he reads this.
James, 28/Male/Straight
My main babe wasn't around, so I had to find someone else to hook up with. I met this hot babe at a party and she came over that same night. With how quickly it happened, I wasn't able to properly gauge her.
The first thing that should have tipped me off to what was in store for me that night was the "aroma" of her wig. I assumed it was because she had been dancing, so I didn't think much of it.
Anyway, we started making out, and as I was working my way down to eat her out, the stench hit me. I hadn't even crossed her navel and it was already so intense.
I came up for air and quickly got to thrusting. I couldn't even enjoy that because I kept picturing maggots in my head. I got out of there as fast as I could and went to sleep. I blocked her the next day.
Mary, 22/Female/Bisexual
I've had a lot of bad experiences, but the worst one was with my ex-boyfriend. It was the very first time we had sex, and it was full of disappointments.
He's a very tall guy, so I was expecting his dick to be big. That was my first disappointment of the night. Then, he went on to chew on my labia and clitoris in the name of head.
After all that, he couldn't get it up. Then he started crying, saying that he had failed me. I was so confused because he wasn't even a virgin. I slept over, so we decided to try again, but it was the exact same issue.
David, 31/Male/Gay
The night was a bit chilly, so he offered to give me a massage before we got started. I don't know who sent him message, but he decided to use some Aboniki to help warm me up.
You can probably guess how this ended. Anyway, to cut the long story short, there was still some Aboniki residue on his fingers when he was applying lube on his dick. The burning sensation shot right through me.
Ada, 22/Female/Straight
I've only ever had bad sex once. I had recently broken up with my ex, so I was hooking up with this guy. We weren't really friends; all we used to do was smash like rabbits.
One day, he came over and asked me to only play with his balls. I did it for a long while, but he didn't come. Then, when he was ready to leave, he just flipped me over, did five quick strokes and came. I was pissed.
Then he got up, wiped his dick and saw blood — my period had just come. He got really paranoid and took the tissue with the blood home. Apparently, he thought I was a witch or something.
Ebuka, 28/Male/Straight
This babe just bent over and stayed there. Her back was straight like a desk, no gradient. Then when she got on top, I knew she wasn't serious. She sat there like she was waiting for the bus.
I finally got tired and faked an orgasm, so she could go to her house. It was extra annoying because this was my first time. She definitely set a bad precedent because I've faked a lot of orgasm since then.
Are you memorable or terrible? Take this quiz.