For a long time, you wondered how a road trip out of Nigeria would feel like. Then you decided to let these thoughts fly and fill your head with cool ideas. I mean, why should you stop at thoughts when you can get your ass out and see what's out there? This is when you start planning. Doing some research about what it takes to leave Nigeria. Canada is your dream country, but your pocket is currently a nightmare, so you settle on starting with our neighbours, Benin Republic.
You've heard all about Cotonou, how it's a cool place, and not that bad — a lot better than Nigeria, anyway. and you feel like you have been missing out on all the cool stuff. Importantly, you need to get out of your love-hate relationship with Nigeria, even if it is just for a few days. You want to get out for good, but one step at a time, eh?
Like all your Nigerian dreams — that are still dreams for obvious Nigerian reasons — you know things will ALWAYS stand in your way. Things like following: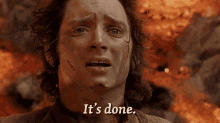 Dying in Badagry
To get out of Nigeria by road through, you'll most likely have to pass through Badagry. You can either make it out of Badagry or die trying. And that's that. You made it past the Badagry road, also known as "what-could-as-well-be-your-coffin" with your spirits still intact, you just might have unleashed some sort of god level, meaning, you can go through almost anything and come out unscathed.
Now, you have to make it through the Seme Border – and here, folks, is where shit may hit the roof.
A Closed Border Is Not A Closed Destiny
You meet the border closed. This sounds absurd, doesn't it? Like why in God's numerous holy names will the busiest entry and exit point of two countries be closed?
This is not fake news. In fact, it is happening right now. Officially the border is closed. But in Nigeria closed apparently means 'Closed to commercial illegal activity'. Daddy Bubu says you are welcome, by the way. Read more about it here.
If you are not very big on patience, you might take this as your cue to leave. But if you are ready to push on, it will interest you to know that this could be a good thing. For starters, it means you won't have to deal with hordes of people moving in and out of the two countries.
Of course, you don't expect to just drift in and out of a country into another country. There are securities checks, paperwork to sort out — you know, the regular stuff. But then you find out that the people in charge of this thing are not in the mood. The border is closed, after all. Your patience might start to run thin at this point, you will want to turn back. But if you are like "Nah, I've come too far to go back now", please go on.
Bribes, Bribes, And More Bribes:
The good thing about this country is that there are people always willing to help. At the border, someone knows these officials more than you, and they can help you get into their good books. You've got to find one of those guys, make them happy, and they will reciprocate your kindness. Just know that this will drill a hole in your pockets.
Now, the immigration officer that couldn't care about your existence a while ago is requesting for your passport, yellow card, and stuff. Hey, you might even get lucky and you won't have to answer lots of questions. What threat can you possibly pose, anyway? In your face, Nigeria
That should do it. You should now be on your way out of the country, setting towards what you hope to be filled with crazy and fun adventures. Your time at the border depends on mostly on you, really. If you know what to do, you wouldn't have to contemplate too much about the worthiness of your trip. Hopefully, you know what to do now.