1. All Nigerian songs sound the same, so tell people who you are.
Wizkid has "Yaga!"; Olamide has "Badoo"; and D'banj has "I'm D'Banj".
Start all your songs with it.
2. Next has to be "Sarz on the beat" or "It's Young Jon the Wicked Producer" or "It's Don Jazzy again" or "Shizzzzzzyyyyy".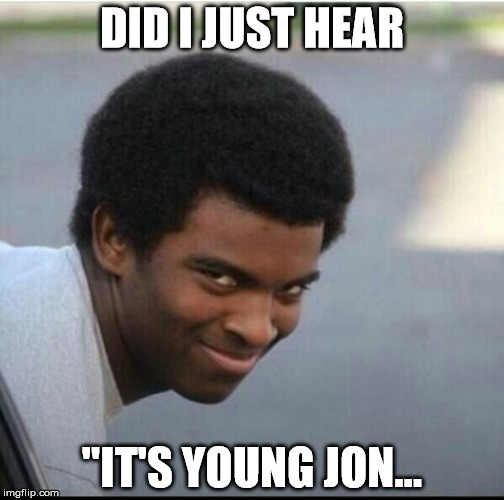 Because when Nigerians hear one of these, they automatically start paying attention.
3. Find a really catchy, er, catchphrase.
It doesn't really need to make sense in any language, in fact, it is preferable if it doesn't.
Who the hell knows what Shakitibobo means? Or Shekininini or Burukutu or Koko or Saramara or Sekem?
4. Make sure your lyrics repeat themselves ad nauseum.
Like "Oya clap for Dyna, osanna…clap for Dyna, osanna."
Or "Personally. Persona-personally."
Or "Do me, do me, do me, do me, do me, do me, do me, do me."
 Or "Caro he ba (x 82)". Yeah we counted.
5. Don't forget to add butts.
Take lessons from Timaya on Ukwu and the aptly titled, Bumbum.
6. Be sure to call out your haters.
If you don't have, make them up. Listen to how M.I did it on Beef, Olamide on Shakitibobo and Timaya on EVERY song, ever.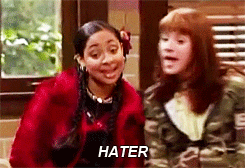 I mean, it's your first song, you probably don't have haters yet, but no one knows that.
7. And never forget to respect your niggas.
Fuji musicians invented it. Yinka Ayefele perfected it. Then Wizkid disrupted it.
Remember Fashola eleniyan, Tinubu eleniyan. You don't have to know them personally. Just plug them in.
8. Make sure Clarence Peters shoots your video.
Or Sesan. Or Jude Engees. Or Mex.
No one wants to be squinting to see what's happening in your video.
9. Then get DJ Jimmy Jatt to bless it.
Or DJ Zeez. Or DJ Exclusive.
No obscure DJs please. Pay through your nose if you have to.
10. Then proceed to promote the hell out of it.
Get Olisa or Toolz Or Osi to plug it on radio.You have to earn this one.
NP- SAMPU – @Skiibii #MidDayShow With @Osi_Suave

— THE BEAT 99.9FM (@THEBEAT999FM) August 21, 2015
Get Omojuwa to tweet it.
God dey win consistently! God bless Korede Bello for that song.

— JJ. Omojuwa (@Omojuwa) August 15, 2015
Onye Nkuzi, Patrick Obahiagbon or even Ben Murray Bruce may even have a thing or two to say about it.
"@cchukudebelu: Congratulations.

Never quite understood the "Godwin" song. Seems to be a favorite of drunks & religious folk." Lol

— Ifeoma odogwu (@Hyperfashun) June 13, 2015
**If Onye Nkuzi calls it 'philistinism', you have made it.
If Don Jazzy made your beat, get him to promote it to his fans on Instagram via spoof videos. Nigerians love that.
Upload the track to NotJustOk. You can also try Jaguda and TooExclusive.
Make sure one or all of the telcos turn it into a ring back tune. Give them all the revenue if you have to.
11. Now, you need your haters to respond.
And it's not a good song if you cannot get Vic O to respond with a diss track.
I'm sure he can diss for hire, no lele.
12. Finally…thank the fans [Feature an American musician – no matter how unknown. If possible].
When you have finally blown — after all of this, it is impossible that you haven't — take time out to thank your fans.
Wizkid did this; then Davido DID it.
13. Welcome to the club of multi-millionaires.
Like Don Jazzy would say.
Congrats to my 3 Mavin kids @Reekadobanks @KoredeBello @AphroDija on their new endorsements. Welcome 2 d multi million side of life. #SMD

— ITS DONJAZZY AGAIN😉 (@DONJAZZY) July 1, 2015
Enjoy yourself because as Skales would say, "My only competition na Dangote"
Did we skip some steps? Let us know!
Don't forget, sharing is caring.