Threesomes rank very high on the list of many people's biggest sexual fantasies. If sex with one person can be so great, it's fair to assume that adding an extra body would only elevate the experience.
So, we decided to ask Nigerians to send in their most memorable threesome stories. From getting ignored right in the middle of it to going at it for a whole weekend, here are 7 of the best stories we got.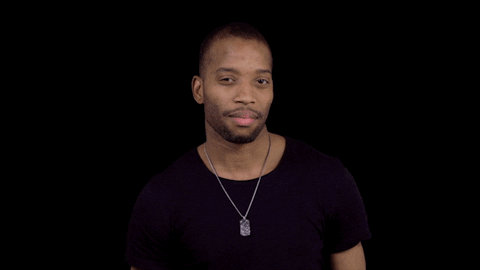 James, 26/Male/Straight
I've always fantasised about having threesomes, but none of the girls I dated were ever really into the idea of sharing me. Thankfully, it's finally happened, and it was good. Like, really good.
My babe invited one of her old friends to stay with us for a weekend. One night, while we were all drinking, her friend started joking about how she could hear us having sex from her room.
She then asked if she could watch us do it and we agreed. From watching, she eventually joined in. My girlfriend was slightly jealous, but I convinced her to just go with the flow. It ended up being an amazing night.
Dami, 27/Female/Bisexual
I used to have a lot of threesomes last year, but that's not the case anymore. My boyfriend at the time was really into it, and I was also pretty curious, so I just went with it.
My most memorable experience was actually very funny. There's this guy I had a fling with about 2 years ago, and I really wanted to have a threesome with him. I told a friend about it and she said she was down.
I asked him and he said he was up for it too. When we got to his place, things got awkward very quickly. Maybe it was the thrill of being with a new person, but both of them were focused solely on each other.
I just pretended to fall asleep. I don't think they bought my act, though, but that didn't stop them from still going at it. I really just wanted it to be over. I guess I deserved it for trying to cheat on my boyfriend.
Chike, 31/Male/Gay
I've had a few threesomes in my lifetime, but it's not something I particularly enjoy. I'm not the best at multi-tasking, and threesomes are the ultimate (and most awkward) way to test that skill.
My most memorable experience happened in my 20s, and it was my first time. I had this fuck buddy who had talked me into trying it. He set everything up, from finding the other guy to paying for the hotel room.
Immediately I saw the other guy, I completely forgot about my fuck buddy. I mean, we still had the threesome, but he was barely a part of it. Then when he finally slept off, the guy and I had sex three more times in the bathroom.
Cynthia, 28/Female/Straight
I don't do threesomes often, but it's definitely happened a few times. My boyfriend and I had been talking about doing it for a while, so we finally decided to just make it happen.
The babe I hit up had been a mutual acquaintance for years. I knew she was already into me because we'd kissed sometime in the past. So, as soon as I suggested it to her, she jumped at it.
We made it into a full-blown sex party. We were basically a throuple for the weekend. It was amazing. We swam together, did a shit ton of drugs, ate off each other, played games and fucked a lot.
Tochi, 29/Male/Straight
I don't have threesomes as often as I'd like. It's not that easy to find two people who are down to do it. That being said, I've been in a couple of MMF threesomes that were really nice.
My most memorable one wasn't spontaneous. There was a conversation between the other guy and the girl, and they had agreed to it. Then she hit me up, and I was down.
On the day we were meant to hook up, we went out and got drunk. It helped ease the initial awkwardness. The sex itself was really fun. The guy and I are both straight, so she had all our attention.
We took turns fucking her. There was also a lot of oral sex and foreplay. I know people tend to say threesomes are overrated, but if you're with two people you have chemistry with, it's really great.
Tolu, 23/Female/Bisexual
I don't have threesomes often, but I have an experience that really stands out to me. It actually started with my girlfriend and boyfriend at the time lodging in the same hotel.
We ended up hanging out in my room and got very high. Like stereotypes, we started playing truth or dare. He dared me to kiss her. I already had it at the back of my mind that it was going to go down, so I was ready.
Anyway, our kiss turned into one of our raunchiest makeout sessions, and we took it from there. It was amazing. A lot of sucking and fucking went down that night.
The next day, we moved to a new hotel and all three of us stayed in the same room this time. It felt like a love triangle, but like everything Nigerian, it ended in tears. I found out they slept together without me.
David, 30/Male/Bisexual
I had my first-ever threesome this year, but I have had quite a lot since then. For me, my most memorable experience was with a babe and a guy (who had never had one with another guy before).
I think what shocked him the most was that he seemed to enjoy being with me more than the babe. He really couldn't wrap his head around the fact that being with a man was that pleasurable.
He came twice from me giving him head, and at some point, he completely forgot about the babe. It ended up being very awkward. I actually prefer when we are all equally into each other.